At the military-technical forum "Army 2017" in the exposition of military police equipment, the Institute of Special Equipment presented the Federal M armored vehicle, created on the basis of the well-known all-terrain vehicle Ural-4320.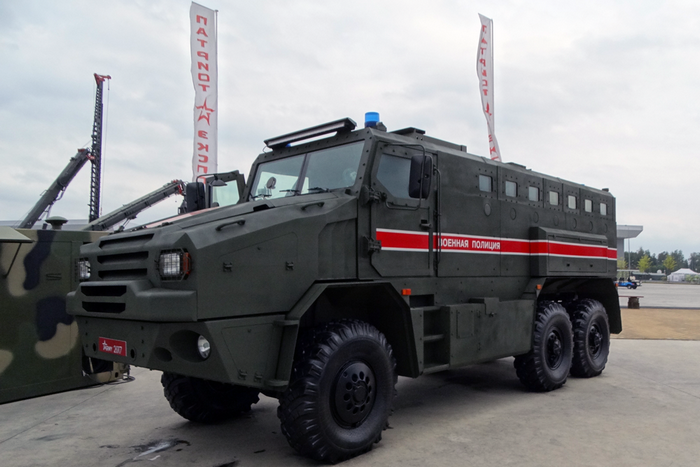 It is noted that the Federal-M is able to protect the life of the crew and the fighters transported by using the volume-differentiated armored capsules of the 5 or 6 class of protection. Such a reservation allows you to withstand the hit of 7,62 caliber bullets with a heat-strengthened core. The bottom of the capsule has a special V-shape and a high double floor, which allows the armored car to withstand an explosion of a mine with a capacity of up to 7 kg in TNT equivalent.
With this level of protection, an armored car can hold up to 16 fully equipped fighters. The machine is equipped with loopholes on the sides, they are also in each of the doors, which turns it into a kind of moving firing point.
Engine power 270 l. with. Accelerates almost 18-ton armored car to 85 km / h. power reserve is 1100 kilometers.
According to military experts, this armored vehicle has everything so that the military police could successfully cope with the official duties assigned to it, RG-Sila reports.