The second prototype of the NH-90 Sea Lion helicopter (Sea Lion) performed the first flight at the Airbus Helicopters in Donauworth, reports
TSAMTO
.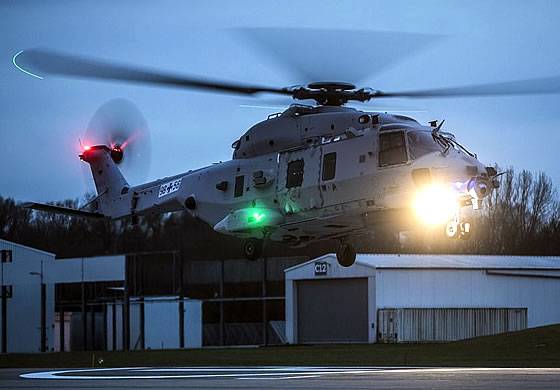 The helicopter customer is the German Defense Ministry.
According to the statement of Airbus Helicopters, "the first flight begins the stage of final testing, which will last several months, and will focus on avionics and software." Certification of the serial configuration for delivery to the customer will begin in the 2018 year "after making additional changes to the prototype design".
According to the developers, the NH-90 "Sea Lyon" is designed for anti-submarine and anti-ship warfare, conducting reconnaissance at sea, conducting search and rescue operations, carrying out transport operations and providing material support for class Sachsen F124, Class Baden-Wurttemberg frigates, class support ships "Berlin" ("Type-125") ".
Total German Navy will buy 18 helicopters. For these purposes, the budget allocated 1,4 billion euros.
The helicopter will be equipped with communications and navigation equipment (including satellite communications) specially developed for the German Navy. In addition, the NH-90 "Sea Lyon" will be equipped with "bindings for firing from the 12,7-mm machine gun M3M in the doors on each side of the cabin, as well as automatic identification system AIS (Automatic Identification System) to detect, identify and maintain surface ships .