Former CIA officer Philip Giraldi gave an interview to the Russian media, talking about his thoughts on the development of the situation in Syria. According to Giraldi, the US military presence in Syria does not stop, despite the virtually complete destruction of the ISIL group (* banned in the Russian Federation) in this country. The main goal of Washington in Syria, according to the ex-employee of the Central Intelligence Agency of the United States, is to support the Kurdish armed forces. Kurdish whether? ..
This support is very peculiar. On the one hand, the United States for a long time armed Syrian Kurds, on the other hand, the United States did everything to prevent the Kurds from gaining autonomy within Syria. For the US, the Kurds are only interesting as a tool for a possible confrontation with the Syrian government forces. However, the Kurds themselves strongly oppose such a confrontation. It is the Kurds.
Syrian journalist Riyad Farid Hijab focuses on this. According to him, Kurdish troops refuse to engage in hostilities against the CAA and allies, but foreign mercenaries as part of the so-called Syrian Democratic Forces are willing to go to Damascus for funding from Washington. In the current situation, it is on foreign VTS mercenaries, who are up to 40%, today American intelligence agencies are making their stakes.
Giraldi:
Maintaining a presence in Syria will allow the United States to be in any negotiations that will take place to end the civil war.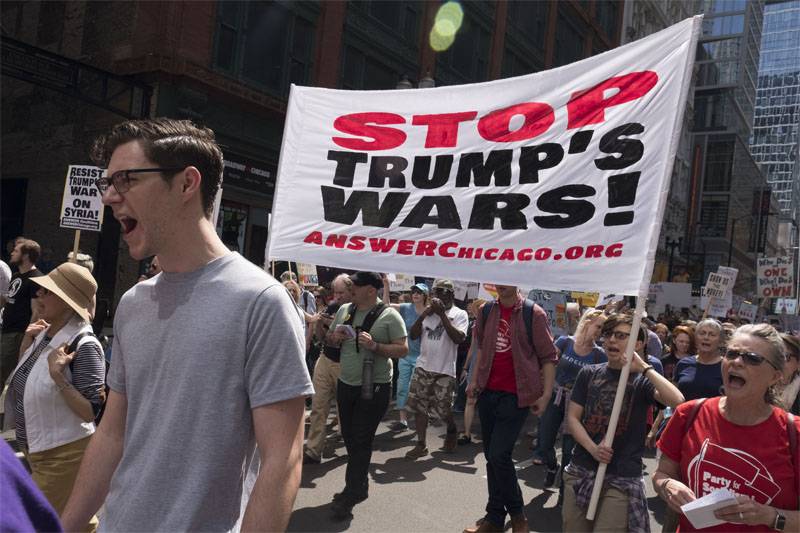 However, it is the continuation of the war in Syria that is extremely beneficial to the United States. Mainly, to continue the implementation of attempts to dismiss (or liquidate) the current President Bashar al-Assad. If Kurdish troops are not ready to go for this, then the United States began to support foreign mercenaries in detachments with predominantly Kurdish personnel. This will allow the United States also to give foreign mercenaries for the Kurds, who allegedly seek to "liberate Syria from the bloody tyrant Assad." Around the same scenario, the United States acted at a time when, in fact, supported the terrorist groups in the UAR.