Igor Korotchenko, editor-in-chief of the National Defense magazine, member of the public council at the Defense Ministry of the Russian Federation, said that the new anti-missile defense systems of the C-400 system in Crimea would counter the threats posed by NATO ships and airplanes in the sea and airspace over the Black Sea.
Recall that earlier the Defense Ministry announced plans to soon deploy a new C-400 complex in the Crimea to protect Russian airspace to help deploy a regiment already deployed in the Crimea in 2016, armed also with C-400.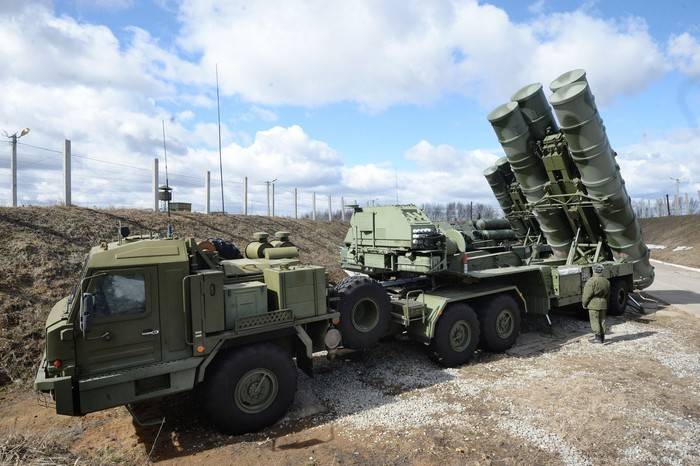 С-400 complexes allow to fend off, if necessary, the threats arising from the presence of foreign warships equipped with high-precision systems near the territory of the Russian Federation
weapons
and being carriers of sea-based cruise missiles, as well as NATO strike and reconnaissance aircraft
- said Korotchenko.
According to him, given the increased military activity of the NATO member countries in the Black Sea and in the airspace above it, as well as to ensure the security of the air borders of the Russian Federation in Crimea, a self-contained group of Aerospace Forces and Forces forces, including long-range anti-aircraft missile systems C-400 "Triumph".
Of course, the composition of the VKS grouping in the Crimea can be strengthened, based on the current operational situation, and today it is extremely alarming. Specific decisions are determined by the General Headquarters of the Armed Forces of the Russian Federation with the participation of the command of the Southern Military District
- leads
RIA News
expert words