In Gdansk, a ceremony was held to introduce the new minesweeper-finder of the Kormoran mines of the 258 project into the Polish Navy, reports
bmpd
.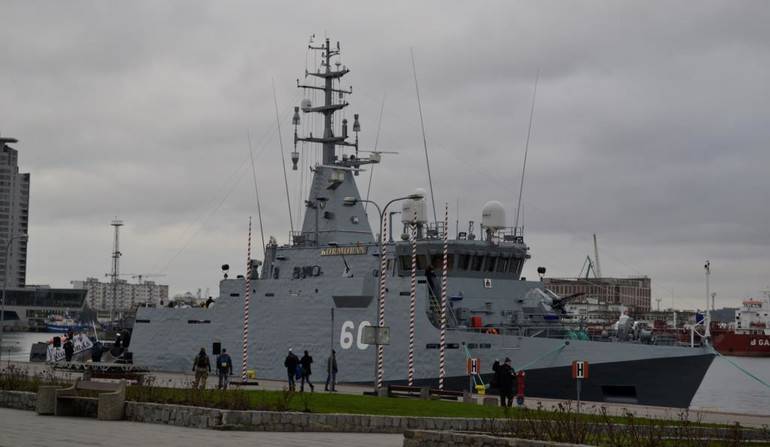 The ship became part of the 13th division of minesweepers of the 8th
flotilla
defense of the coast of the Polish Navy.
Kormoran was built by the Polish shipyard Remontowa Shipbuilding (officially named Gdanska Stocznia "Remontowa" im. J. Pilsudskiego SA) in Gdansk.
The 258 project turned out to be protracted - it started at the end of the last century. Not the least role in the delay in the implementation of the project was played by insufficient funding.
The lead ship Kormoran was launched in April on the 2014 of the year, launched on the 4 on April of the 2015 of the year, and entered the factory sea trials of the 13 on July of the 2016 of the year. Due to repeated modifications, the minesweeper was commissioned only on November 28 of the year 2017, that is, one year late.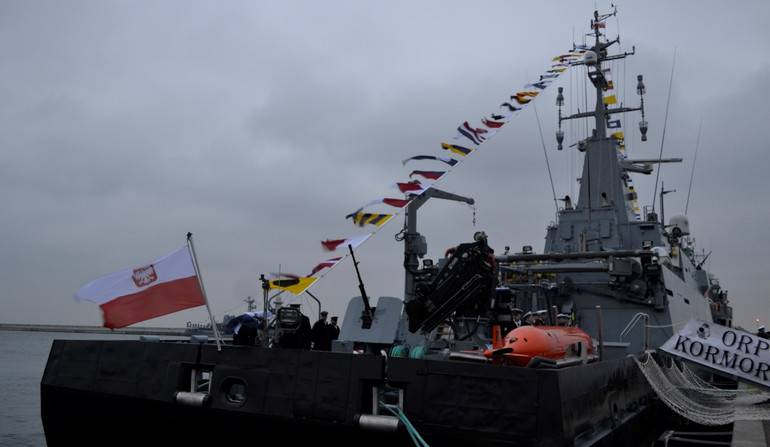 Kormoran has a body of non-magnetic steel, full displacement - 850 m. Ship length - 58 m, width - 10,3 m, draft - 2,7 m. Crew - 45 people, plus space for six more people. The power plant includes two diesel engines MTU 8V 396 TE74L with 1360 horsepower 170, and a Scotttel STT 135 AMAG thruster with 15 horsepower. Full speed - 2500 knots, cruising range at full speed - 10 miles, XNUMX autonomy for 24 hours.
It is reported that "the ship's anti-mine armament should include the SCOT-M developed anti-mine action system developed by the STM, sublite GAS mine detection SHL-101 / T and self-propelled GAS of variable depth Orka."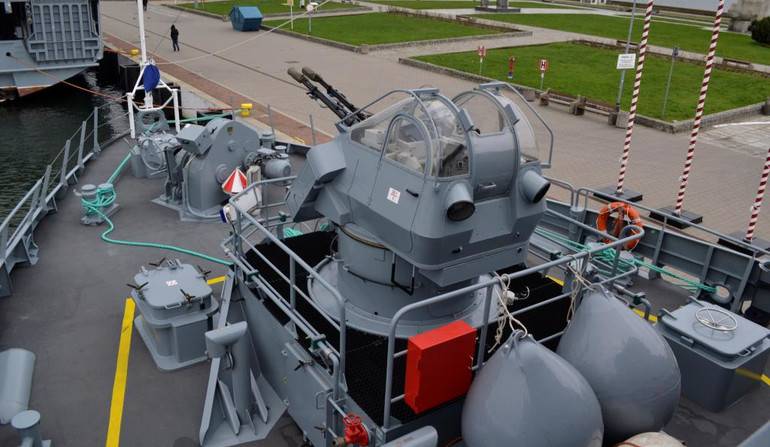 Artillery armament: 23-mm twin anti-aircraft gun ZU-23-2MR Wrobel II, four sets of MANPADS Grom, as well as three 12,7-mm ZMT WKM-Bm machine gun. In the future, the ZU-23-2MR Wrobel II is planned to replace the new Polish 35-mm single-barrel Triton artillery.