Recently, new photos of "Spiral" appeared on the Internet (this is the name given to NATO by the Ka-28 helicopter), reports
Rossiyskaya Gazeta
.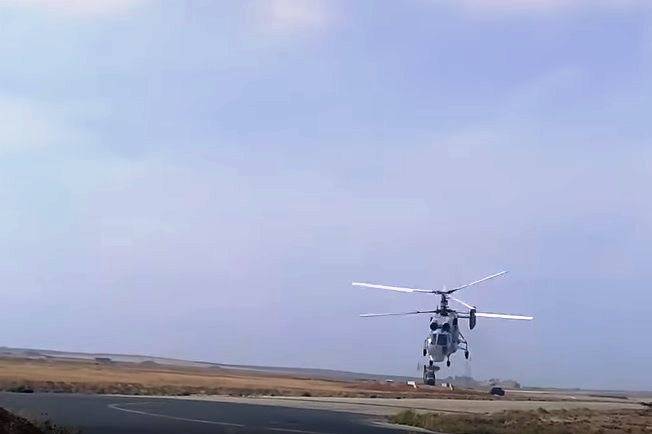 Apparently, the machines performed training flights. Previously published photos taken during the Ka-28 bombing of militants' positions.
Characteristics of the Ka-28 allow them to work as bombers - in the cockpit you can carry loads weighing up to 4 tons, and on the external sling - up to 5 tons. However, as previously reported, the standard load for these helicopters are six bombs, each weighing 250 kg.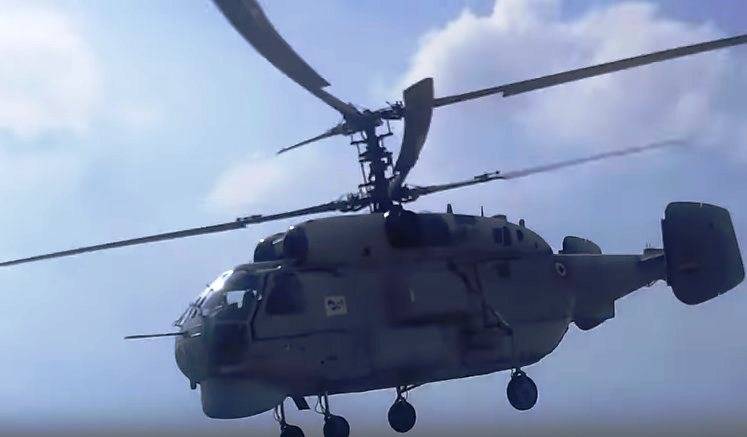 The machine's own weight is about 12 tons, the maximum speed is up to 290 km / h, the combat radius is 200 km.
As some observers note, if earlier the Syrian Ka-28s acted from a marine airbase
aviation
deployed in the Latakia region, now they are relocated to the airfield near the city of Hama, where, in addition to MiG-21/23 fighters, Mi-8/17 helicopters were previously based.