Information Service
RIA News
reports that a Ukrainian spy has been detained by Russian secret services in Tolyatti. It is reported that the man worked at one of the ship repair enterprises and was recruited by the security service of Ukraine to collect information about the company.
Named the detainee. This is Sergey Sotnikov, who previously worked as a ship collector at one of the enterprises of Kherson. The officers of the SBU offered the man under the guise of a migrant worker to go to the Russian Federation and get a job in Tolyatti to collect information about the ship repair enterprise (TSRZ). The detainee said that he chose the pseudonym Serzh for work at the Security Service of Ukraine and went to the Russian Federation, where without any difficulty he got a job at the plant.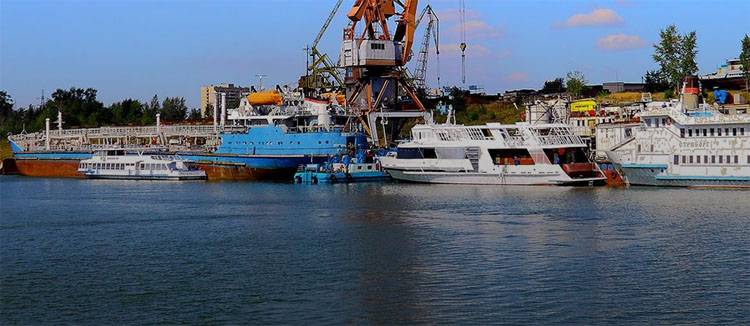 If you believe the information received, during the time he worked at the Tolyatti plant, Sotnikov did not have time to transfer to the SBU information about the plant, which could cause any serious harm to the interests of Russia. Therefore, it was decided that Sotnikova was simply deported to Ukraine. They will not initiate a criminal case against him under the article "Spying".
The press service of the enterprise on the official website reports that the plant is engaged not only in repair, but also in the construction of ships. In particular, the construction of various purpose vessels with the class of РРР and РМРС is carried out at the TSRP.