Radar "Voronezh-SM" will be deployed in the Crimea in the coming years. The chairman of the board of directors, the general designer of the public company "RTI", the general designer of the missile attack warning system of the Russian Federation Sergey Boev announced this on Thursday.
In the coming years, possibly in 2020
- he said, answering the question of journalists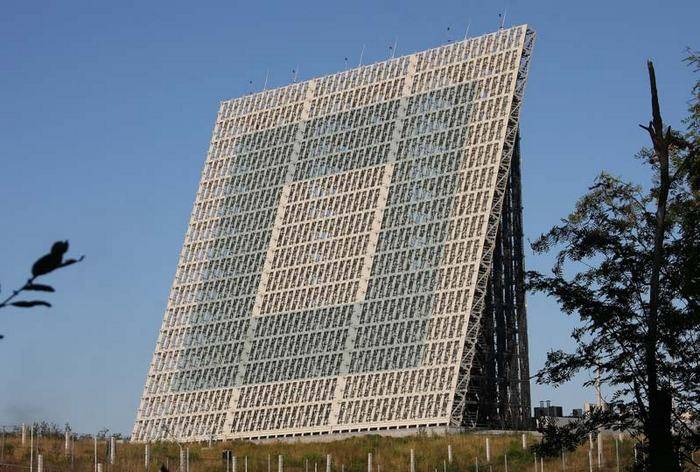 The missile attack warning system (EWS) solves the problem of obtaining and issuing data on missile launches and missile trajectories for warning about a missile attack on the points of state and military control. It also provides data on space objects to monitor space. The basis of ground-level radar radar systems is composed of a new generation of the Voronezh-type radar.
Currently, four new radars "Voronezh" are on combat duty in the Leningrad, Kaliningrad, Irkutsk regions and Krasnodar Territory. Three more new radars "Voronezh" started to carry out experimental combat duty in the Krasnoyarsk and Altai Territories, as well as in the Orenburg region. By the end of 2017, it is planned to complete their trial operation and put them on combat duty, reports TASS.