Russia's permanent representative to the UN, Vasily Nebenzya, said that Pyongyang's new violation of UN resolutions only complicated the situation on the Korean Peninsula.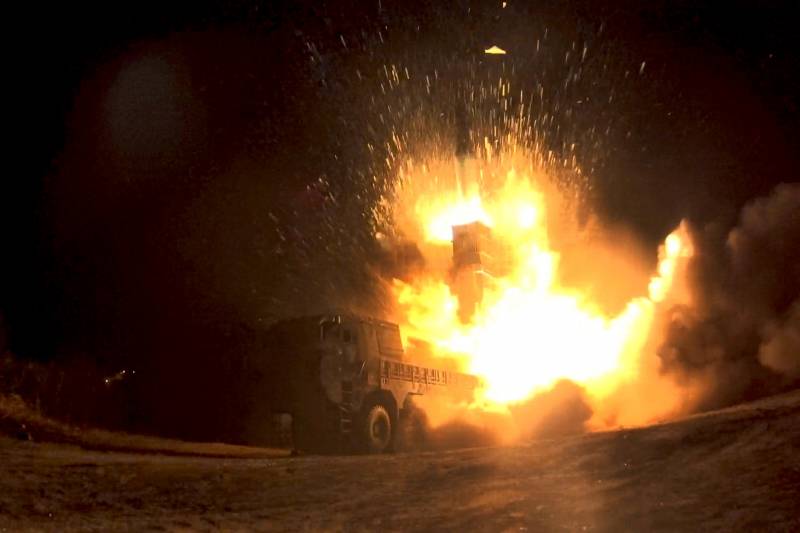 Pyongyang's new violation of the UN Security Council resolution is deeply regrettable. Again, it must be stated that the prospects for normalizing the situation on the Korean Peninsula are still not visible,
quotes a Russian representative
RIA News
.
The diplomat called on "all parties involved to stop the escalation of tension."
It is obvious to us that there is no military solution to the problem around the Korean Peninsula. Russia's position on resolving the situation around the Korean Peninsula remains unchanged. An effective search for a long-term and mutually acceptable solution to the whole complex of problems is possible only through persistent and energetic diplomatic work,
said nebenzya.
On Wednesday, the Russian Foreign Ministry called on all parties involved in the situation around North Korea to abandon provocative actions, in particular Pyongyang, to stop missile and nuclear tests, and the United States and its allies to refrain from the military air exercise announced at the beginning of December, "which only heats up the already explosive atmosphere. "
Recall, on Wednesday night, the DPRK conducted a test launch of a ballistic (according to Pyongyang - intercontinental) missile, which, rising to 4,5 thousand kilometers, fell 210 kilometers off the coast of Japan.