Large landing ships of the Pacific
fleet
delivered marine equipment and personnel to the Clerk training ground in Primorye, reports
RIA News
report of the head of the press service of the Higher Military Education Nikolai Voskresensky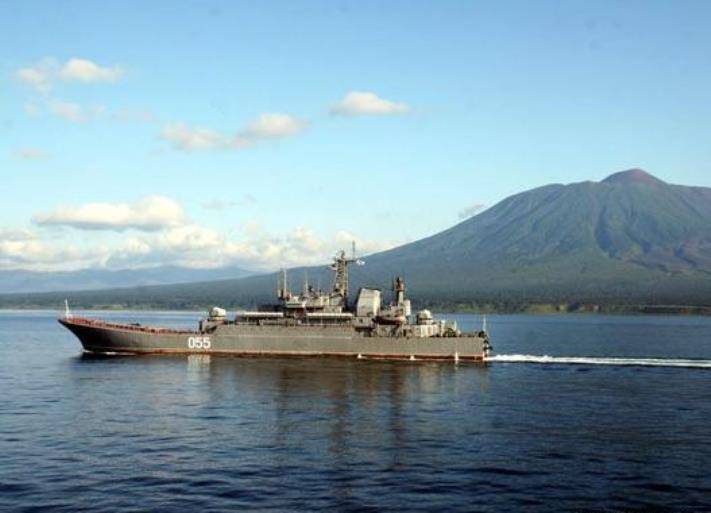 Today, the crews of the amphibious assault ships of the PF "Admiral Nevelskoy" and "Peresvet" together with the personnel of a separate brigade of the marine fleet conducted a tactical and special lesson on loading and unloading military personnel and combat equipment of coastal forces,
told the Resurrection to reporters.
According to him, "BDK" Admiral Nevelskoy "in the airborne bay took on board the landing force and delivered it to the area of ​​the field exit to the clerk ground," in turn, "Peresvet" provided loading equipment in one of the basing sites of the Maritime flotilla of heterogeneous forces and transition to the area of ​​the landfill.
On December 1, the Marine Corps will begin practicing practical tasks in the field.
About 1000 military personnel and more than 150 units of combat and special equipment of the Marine Corps of the Pacific Fleet will begin the school year at the ranges in Primorye and Kamchatka. The marines will carry out firing, work out the driving skills of combat vehicles,
added county representative.