The Ministry of Defense of Finland plans in the coming months to send a number of companies an invitation to participate in a tender for the supply of new fighters intended to replace the 64 of the outdated F / A-18 Hornet operated from 1992.
The relevant proposal of the Ministry of Defense on the purchase of 64 new aircraft was previously approved by the country's parliament.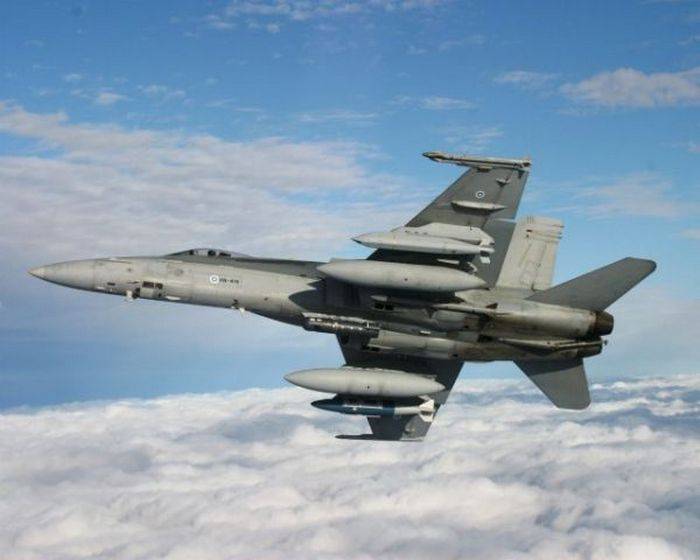 According to the decision of the Parliament, from the purchase of new fighters will be allocated from 7 to 10 billion euros. This is the most expensive project for the purchase of armored tape by Finland in its
stories
.
According to the Ministry of Defense, invitations to take part in the tender for the supply of aircraft at the beginning of 2018 will be sent to Boeing, Lockheed Martin, Saab, Dassault Aviation and BAE Systems.
The final decision on the purchase of fighters will be made at the end of 2021 year. Armed with "Hornet" will be written off by 2030 year.