Chairman of the Federation Council Committee on Defense and Security Viktor Bondarev on Wednesday called the launch of an intercontinental ballistic missile from North Korea self-defense.
Launching a North Korean ICBM is self-defense. The United States, South Korea and Japan are constantly provoking Kim Jong-un: they conduct joint exercises in dangerous proximity to the DPRK border, then they are demonstratively testing their weapons, demonstrating their power to the world. States threaten to withdraw from the INF Treaty. Bluffing? Probably. But the DPRK seeks to show that they have a decent ballistic response.
- Senator expressed his opinion.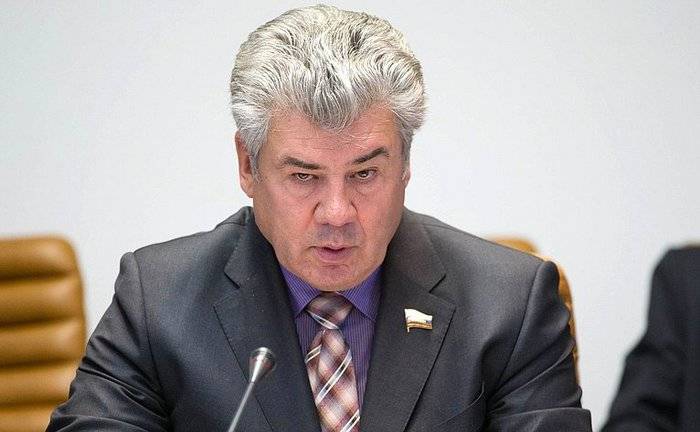 According to him, the launch of "Hwaseong-15" is not the start of hostilities, but Pyongyang's appeal to the United States and its allies in the Asian region: "they say, they were not attacked by the simpleton, let's not quarrel."
Bondarev notes that if the DPRK wanted to start a war, it would send a warhead to some industrial or strategically important facility.
The geography of the landing, or rather the splashdown, testifies to the intentions to warn and warn the Americans and their allies, in particular Japan and South Korea, from further escalation of tensions. Unfortunately, this admonition had the opposite effect: another South Korean missile "zip" and new threats from the United States
- he noted.
At the same time, the parliamentarian admitted that the North Korean leader "periodically goes too far," however, he noted, Kim Jong-un "protects the interests of his country, whose security he sees and feels."
Bondarev expressed the hope that the launch of a North Korean missile would finally be able to convince the United States and its companions "to stop demonstration exercises, stop rattling
weapons
and sit down at the negotiating table ".