The UN contingent will be introduced into the Donbass after diluting the forces and assets of the parties, but this should be coordinated with Kiev, Donetsk and Lugansk, Russian Foreign Minister Sergei Lavrov said in an interview with the Italian newspaper Libero.
The minister recalled that at a press conference following the BRICS summit in China in September, President Vladimir Putin put forward the initiative to establish a UN mission to assist in the protection of the OSCE SMM in south-eastern Ukraine.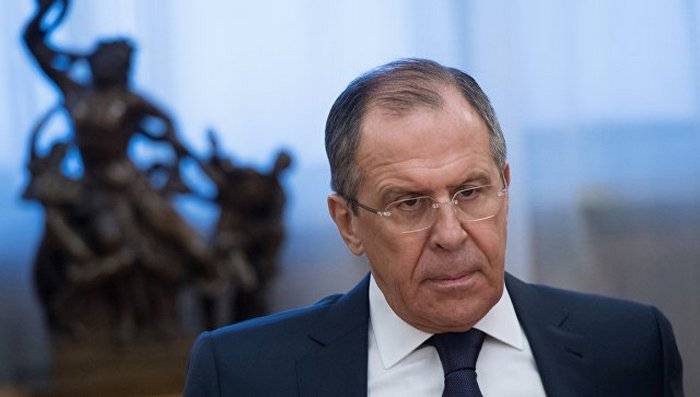 The essence of the proposal is that the UN forces should ensure only the security of OSCE SMM monitors who will be deployed in the breeding area on both sides of the contact line, as well as when patrolling other conflict areas in accordance with their mandate to implement the Minsk agreements. The UN contingent will be introduced into the conflict zone after the withdrawal of the forces and means of the parties. The deployment of UN officers should be agreed with the authorities in Kiev, and in Donetsk and Lugansk
- he declared.
At the same time, the Minsk agreements continue to be the basis of the settlement, all existing negotiation platforms remain - the Minsk Contact Group and the "Norman format"
- added Lavrov.
In addition, Lavrov said that the Crimea will remain a part of Russia, this topic is closed once and for all.
According to him, it became obvious that thanks to the referendum and the subsequent reunification of the Crimea with Russia, the inhabitants of the peninsula avoided the horrors of the civil war - "that for more than three years, the Kiev authorities were doing in the Donbass", reports
RIA News