At the Kapustin Yar test site, the first docking shots of the C-400 anti-aircraft system of one of the formations of the Southern Military District were conducted.
RIA News
message press service BBO.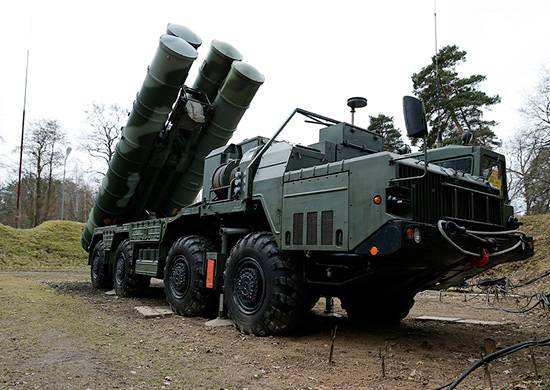 Combat calculations of the air defense system of the Southern Military District carried out successful target shooting, simulating low-flying, speed and ballistic targets,
says release.
It is reported that "during the tests of the complex, the personnel made a multi-kilometer march around the test site, where the system was tested for vibration resistance while driving on different types of roads, at various speeds, while for combat vehicles there were no discounts for weather and climatic conditions" .
After the march, representatives of the manufacturer checked the equipment of the anti-aircraft missile system, and "combat calculations conducted a training session with the development of a standard for transferring equipment from the traveling to the combat position," the press service added.
The C-400 M-channel anti-aircraft missile system (ZRS) Triumph is designed to protect the most important political and administrative, economic and military facilities and has significantly better tactical and technical characteristics compared to its predecessor, the C-300М. In the near future, the new complex will take up combat duty in the Crimea to protect the airspace of Russia.