Russian Ambassador to the US Anatoly Antonov, speaking at the reception of the nongovernmental organization World Affairs Council at the Fairmont Hotel in San Francisco, spoke about the actions of the American administration aimed at undermining relations with Moscow.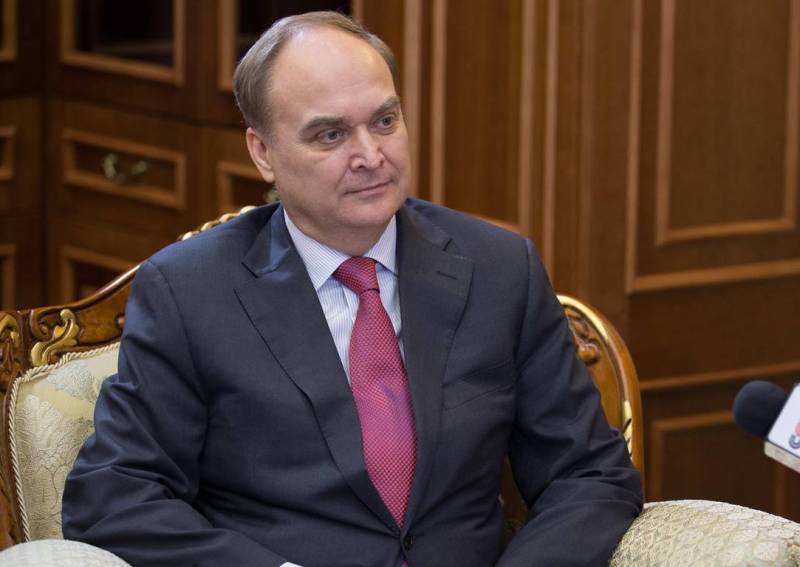 The expulsion of Russian diplomats, the seizure of objects of diplomatic property, followed by a search and the removal of state flags of the Russian Federation, the infringement of the rights of Russian media — all these unfriendly steps destroy the foundation of Russian-American cooperation,
quotes a diplomat
RIA News
.
Antonov added that the State Department without any reason forbids him to visit Russian diplomatic facilities.
In addition, he believes that the United States and the Russian Federation should resume "interaction through the special services, defense ministries and parliaments."
Lack of contact leads to increased mutual distrust. Especially against the background of public rhetoric in American political circles, recreating the impartial image of Russia,
said the ambassador.
He also called the counteraction to the nuclear status of the DPRK an example of proximity of positions.
According to the agency, Antonov arrived in California on Wednesday, where he will meet with representatives of expert and business circles, as well as inspect the Russian diplomatic property in San Francisco.
Recall that in early September, the Russian Consulate General in San Francisco, as well as the trade mission in Washington and the premises of the trade mission in New York were transferred to the American side at the request of the State Department. Access to the building of the consulate general for Russian diplomats is virtually closed.