Of course, the new totalitarian regimes do not necessarily look like the old ones. Governance through repression and executions, specially organized hunger, arrests and exile are not only inhumane (nowadays few people care about it), but also - and this can be proved - ineffectively, but in the era of advanced technologies inefficiency is a terrible sin Lord. A totalitarian state that deserves the name of a truly "effective" is a system where the omnipotent executive committee of political leaders, relying on an entire army of administrators, holds in its hands an enslaved population that even unnecessarily forced to work, for it gladly accepts its slavery. Making people fall in love with the slave situation is the main task of the ministries of culture, chief editors of newspapers and school teachers in current totalitarian states.
Aldous Huxley. New preface to the novel "Beautiful New World", 1946.
One of the fundamental principles of PR is the correct choice of symbols, separating the masses. Recall all the great revolutions: "Bastille" and "Boston Tea Party", "Don't step on me" or the Gadsden flag of 1776, the French tricolor and Phrygian cap of 1793 of the year, "Yankee Doodle" and "Marseillaise" are all "signs », Helping people to unite, to identify their identity and spiritual unity.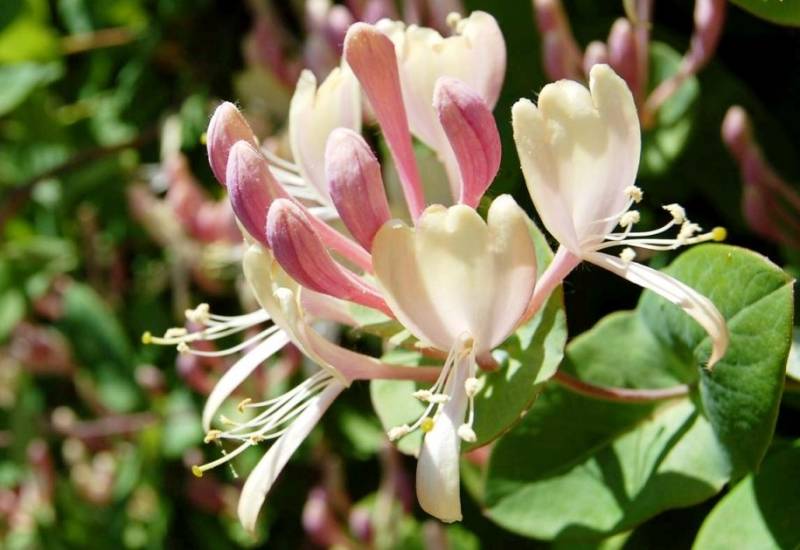 Honeysuckle Capricole. If I personally would be offered to create another emblem of the "color revolution", then I would suggest a "revolution of honeysuckle." All that is connected with "zhi" is life, and life is hope for the best. Honeysuckle extremely long-lasting and hardy plant. Age over 60 years for honeysuckle is the norm; honeysuckle can withstand frosts up to - 40 ° C, and is not afraid of either spring or summer frosts. In addition, there are a lot of honeysuckle species, more than 200, that is, to all social groups of the population of any country - who likes what honeysuckle, let it go with this one - all for the sake of the people's interests! In Russia, for example, there are about 50 species and varieties of honeysuckle. These are very ornamental, evergreen and deciduous shrubs and creepers, some often used for gardening arches, arbors and making hedges.
Here and in modern "color revolutions", colors and symbols also have almost paramount importance, precisely as some important sign systems. It is clear that meaningful, that is, verbal communication is very important, for example, the slogan "Peace to the Cabins - War to the Palaces". But non-verbal signs affect the very deep areas of the human psyche (the preconscious and the subconscious) and therefore are no less important, but more primitive and more for people. Political technologists understand this perfectly, which is why the appearance of such emblems as "red rose" or "red tulip" as revolutionary symbols is not at all accidental.
To begin with, the simplest sign systems cause simple (deep) emotions (such as rage, fear, disgust, triumph, bliss), which can suppress or, on the contrary, arouse a person's desire to act. And it is very important that while they do not stimulate purposeful activity and form an emotional mood among the masses. Well, we know from military practice that in some cases, such as psychic attacks, for example, the outcome of a military operation may depend on this attitude. In addition, sign systems are useful in that they appeal to a person's social experience, which leads him to self-identification based on his religious, political and other views, and, finally, to a decisive act. A symbol is a sign designating comrades and pointing to opponents, that is, dividing a society into friends and foes. And it is very important for people to have "their own" and "strangers" in order to identify with one another and receive approval from them, and to fear and hate others!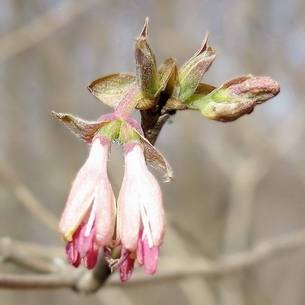 Honeysuckle early flowering.
It is known that in Ancient Rome, the Senate somehow allowed all of the slaves to be dressed in the same clothes, but refused this idea, reasoning that it would be easier for them to identify themselves and establish themselves in the opinion of their numerical superiority over free citizens and rebel.
In addition, the visual image, like the olfactory, taste, tactile and sound, is a more archaic structure compared to verbal images. Not every verbal image is identified correctly. Not every person has enough life experience to imagine in his imagination a flower of verbena or, say, the same tatarnik from the story of L. Tolstoy "Hadji Murad". And where today the person from the city will see the same tartarnik?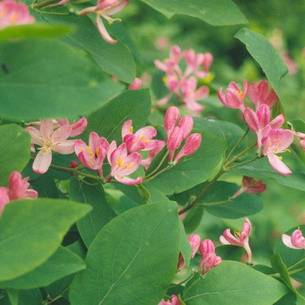 Tatar Honeysuckle is an international flower, even so ...
But if you show the flower to him, that is, use his visual channel to receive information, and even call him the subject of the demonstration, he will remember it forever. The white fist in a circle and on a black background became a symbol of the Belgrade "revolution", and before this "boxers" revolution in China. That is, everything that a person sees, everything that is simple for recognition, and that easily penetrates into the subconscious, should be used to recruit adherents of a movement, revolution or sect.
The reason is that they produce a collective feeling that is important for people - syntony, which can be complemented by mass processions, pickets and acts of self-immolation, that is, actions that make the "crowd man" identify with the heroes of all these actions. As a result, the picture of the world is distorted. Elementary theft becomes an act of social retribution, and a mentally ill person becomes a leader, and a completely blatant swindler becomes president!
In modern conditions, the ability to quickly communicate (social networks, live magazines and blogs, etc.) significantly increases the suggestibility of a large number of people. However, many psychologists, psychoanalysts and experts on network communication indicate that the introduction of "YouTube", "Flickr" and "Twitter" contribute to the degradation of verbal signs of the language and replace it with emoticon symbols. Put a smiley, the other joined - and he has his own. To create a "community" in this way, that is, a "community" is easier than the easy one. Then we create our heroes in this community ("who collected likes the most!"), Then the "heroes" set goals for the others, and there is not far to social protest: "We are not allowed to draw smileys on buildings, but people are born free So, it is the modern means of communication that have become one of the most important means for implementing the "color revolutions". For example, YouTube, the third most visited website in the world (in January 2012, the daily number of views reached 4 billions, and today it has become even more), makes it possible to instantly send both authentic and falsified video clips that can cause horror and desire to punish the one who caused this feeling. Well, the role of the latter is usually played either by the political leader who is being criticized or by the members of the ruling party.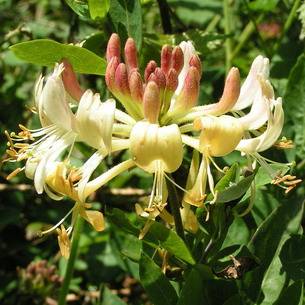 Honeysuckle curly.
What was the "fuse" of the so-called "Arab spring" in Tunisia and Egypt? Here's what: the "epidemic" of self-immolations with the immediate heroization of their victims on the Internet that followed. Although such actions are contrary to the canons of Islam, the victims were somehow shot down. Well - fanatics and fools are and will be. The main thing is to find them and push them a little in the right direction. It is important that you need to burn at least one. If you build information about him a hundred times, then unwillingly it will seem to people that there are many such self-burnt, if there are many, it is not difficult to convince people that "everyone is burning!"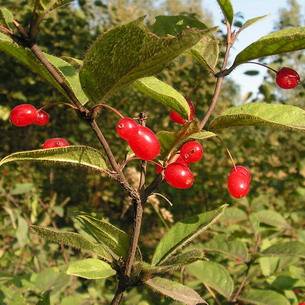 Honeysuckle Maksimovich.
Well, having shown the charred corpses of these heroes, it is not at all difficult to cause empathy. Then anger and a thirst for justice. And if there is thirst, then there is nothing stronger than the desire to quench it.
Even just ten years ago.
stories
these suicides would be affected only by the smallest group of people — their acquaintances or neighbors. But today, by becoming symbols, they inspired entire communities. On the one hand, the desire to "be like everyone else" is to blame, on the other - I want to somehow stand out. And it is here that unity of purpose arises - we stand out together, and even struggle with something or someone.
And of course color plays a huge role in symbolism. Red - the most high-energy, "the color of the blood of fighters, spilled for freedom." In ancient China, the rebels called themselves "red warriors," "red spears," "red eyebrows," and the Spartans wore red tunics and cloaks. So it is not surprising that the color red was chosen for the carnations in Portugal in 1974, roses in Georgia in 2003, and tulips in Kyrgyzstan in 2005.
White is the color of purity of thoughts. He tried to choose Y. Tymoshenko during her first opposition campaign, but ... unsuccessfully! In Russia, white color like God himself ordered to use. After all, this is also the color of the White Guard, the White Army, the king and the one with us - was also White. But something he did not catch on. Green is the color of hope. And for a party of greens better not to think. But we are still far from the green revolution. Not many people will want to lay down their heads behind the green lawn. Yes, and lawns still missing. So in the future, when the population of the planet will pass for 10 billion, then we'll see ...
But the blue color is bad. It is cold, it is the color of distancing. No wonder this is the color of the bailiffs! Purple is not good either. This is the color of hidden sexual fantasies. So, if you see a woman in a purple dress, purple shoes and a purple car, stay away from her. Not suitable and yellow. In the Middle Ages, it is the color of mercenary soldiers who served as soldier. Therefore, although yellow is the color of wealth, it is at the same time a color of betrayal!
But what does orange color mean, which played such a colossal role in Ukraine? In heraldry, this color is a pariah, is recognized only in several countries and in the Middle Ages unknown. But then the opinion of him changed. The great German poet Goethe, who considered the work on the creation of color theory to be his whole life, believed that orange color means warmth and bliss, that it is the color of heat. And this is not an invention of a romantic poet: scientists really note the activity of this color, and the effect it produces is viewed as exciting.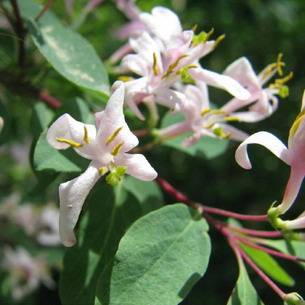 Honeysuckle Korolkov.
In the study of color-symbolic attributes of "color revolutions", you need to look also at those botanical samples that are used in them. Only in Belarus, during the protest movement, they tried to use the image of a bison, but to no avail. Much easier and more reliable than the usual fist in a circle, which can be black on a red background or red on black or white. Yes, in principle, whatever you like, because in any case the fist is power, and power is power! In addition, such a sign is easy to replicate on T-shirts, baseball caps, flags and badges. But vegetable symbols are softer! And their palette of associations is richer! So, the Georgian red rose is both a national flower, which is associated with the canvases of the artist Niko Pirosmani, and a symbol (thorns) of protection from the evil neighbor and the "occupier" - Russia. In Kyrgyzstan, the symbol turned out more difficult. By the end of 2004, it was supposed to be a yellow tulip. But the opposition did not like this flower: the yellow tulip is supposedly a symbol of separation. Therefore, the color of the tulip changed to red.
Jasmine, which was first proposed for Tunisia, is a declaration of love in Eastern literature, but in England it is a symbol of girlish modesty. It is believed that his fragrance enhances sensuality, and apparently, not without reason, Cleopatra tried to seduce Anthony with the help of jasmine oil. That is, this flower again was a hint of something soft. Imagine what it would be like if a saxaul would be chosen as a symbol of revolution!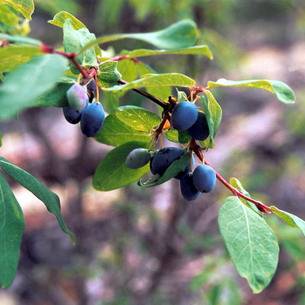 Honeysuckle Pallas. And the berries are beautiful, though not striking ... A hint of "soft power" ...
The lotus, known from ancient Egyptian mythology, became the symbol of the Egyptian revolution. That is, for Egypt, it is better to simply not find a symbol. It's like chrysanthemum for Japan, and for Scotland - thistle.
But for some reason the majority of the Egyptians called the February revolution "a revolution of anger", and not a "revolution of the lotus". So, apparently, thinking about what "goes" is one thing, but the "harsh truth of life" sometimes is quite another!
By the way, such an emblem, like "white ribbons", has not taken root in Russia either. Brightness they do not have enough ... Or too they quickly get dirty? But for Mexico, there is no problem. "The revolution of cacti" and this is obvious. Although ... and which cactus to choose? Where there is a lot of avocados, you can offer a symbol of it. This is a liana! And she wraps and strangles !! And the fruits are very convenient to throw!
In a word, there is still something to work for top-level political consultants. Because today, right before our eyes, there is a clear intensification of the struggle for world hegemony, and if earlier its means were crude and primitive, today the technologies of this struggle have been modernized in a serious way. The "color revolutions" with the use of "soft power" became one of them. But who warned, he is armed ...