The Russian TV channel RT is deprived of accreditation in the US Congress due to the fact that it is registered as a foreign agent, reports
TASS
a message from the head of the Executive Committee of radio and television correspondents at the US Congress, Craig Kaplan.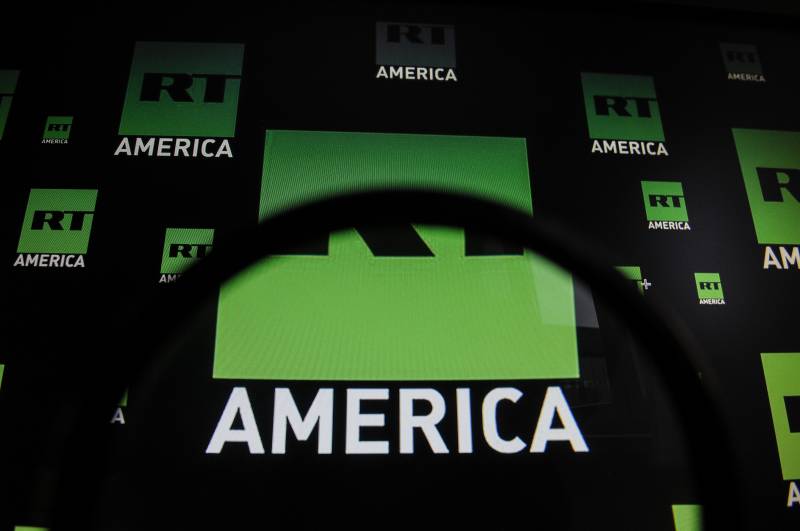 The executive committee voted unanimously on November 21 to revoke accreditation from RT correspondents. This step was taken due to the fact that T&R Productions, LLC (T&R) serving the US branch of RT is registered as a foreign agent in the United States,
says Kaplan's statement.
It is noted that "upon registration, as announced by the US Department of Justice on November 13, it was indicated that T&R is an agent of a legal entity created by the Russian government to distribute RT television programs around the world."
The decision to withdraw accreditation takes effect immediately.
The rules of the Congress's press gallery clearly state that accreditation cannot be granted to anyone working for the foreign government or its representatives. After registering as a foreign agent, as required by the US Foreign Agents Registration Act (FARA), RT has lost the right for journalistic accreditation,
says a spread document.
Kaplan also demanded that the correspondents of RT return all permanent passes issued to them to the Congress building.
RT Editor-in-Chief Margarita Simonyan on November 9 said that the US Department of Justice "did not leave (to the channel) a choice."
Lawyers say that if we do not register as a foreign agent, the head of a company in America can be arrested, company accounts can be arrested, in general, the company will not be able to work in such a situation. Between such consequences and registration as an agent, we are forced to choose registration, although, of course, we strongly disagree with this requirement,
said Simonyan.