The Croatian government responded to the suicide of General Slobodan Pralyak during the process at the Hague Tribunal. Recall, Major General Pralyak was sentenced in 2013 year on charges of mass murder of Bosnian Muslims. The lawyers appealed, but the tribunal upheld the sentence (which is 20 years in prison) in force.
Taking the last word, 72-year-old Pralyak declared his innocence and court bias. After that, he took out a bottle of poison and drank the contents. After a while, Pralyak was taken to the hospital, where he died.
The head of the Croatian government, Andrei Plenkovic, stated that there had been a blatant violation of the process, and added that the death of the general speaks of the injustice of the sentence passed by the tribunal in The Hague. Plenkovic said that on behalf of the whole of Croatia, he expressed his displeasure and regret over the court verdict.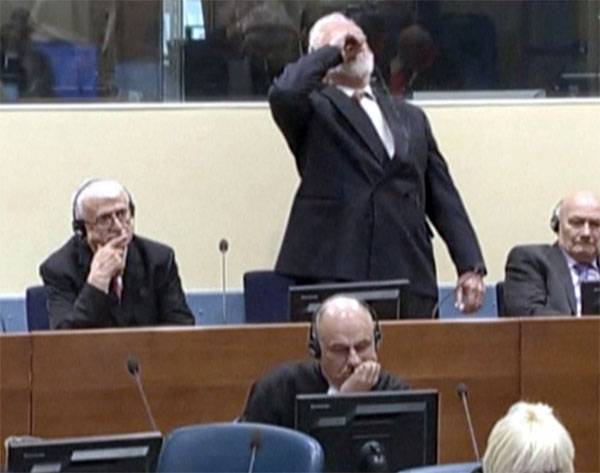 In addition, in Zagreb stated that the Hague process does not provide the rights of defendants. Questions were asked about how a bottle of poisonous substance turned out to be with Slobodan Pralyak. It is noted that the very "presence" of a poisonous substance at the trial speaks of the strangeness and disorganization of both the trial itself and the stages of preparation for it.