An emergency meeting of the UN Security Council was held. It was dedicated to the next rocket tests conducted by the DPRK. Permanent and temporary members of the United Nations Security Council decided to "condemn the North Korean launch." At the same time, they did not make an official press statement to the UN Security Council.
At the same time, the American authorities called on all countries of the world to sever trade, economic and other ties with the DPRK, if any. US Permanent Representative to the UN Nikki Haley said that only a complete blockade can "stop the militaristic intentions of Pyongyang."
From Haley's statement:
The United States does not seek to unleash a war with North Korea. We did not seek to do this before, we do not do it now. And if the war is unleashed, it is solely because of the continuing acts of North Korean aggression. And you can be sure that the North Korean regime will be completely destroyed.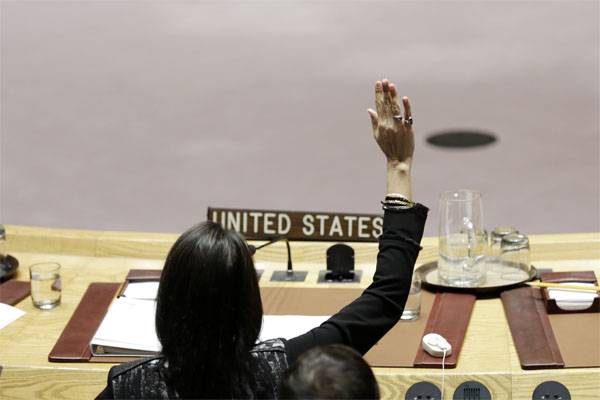 As you can see, Ms. Hayley decided to fully embrace the rhetoric of President Donald Trump. However, today Trump himself prefers more streamlined language, avoiding statements about the "complete destruction of North Korea." Earlier, the US president threatened to deal not only with Kim Jong-un, but with the DPRK as such.
In the meantime, a siren from the Second World War, warning of an attack, was tested in Hawaii.