Russia is no longer the winner of the Olympics in Sochi. From the International Olympic Committee (IOC) almost daily receive
news
that the next Russian athlete was deprived of the Olympic medal. This is the result of an unexpected continuation of the doping scandal. Only recently it seemed that the world had already forgotten all these
stories
about FSB officers substituting doping tests, test tubes with scratches. However, exactly under the presidential election in Russia, suddenly began the dismantling of one of the main achievements of the third term of Vladimir Putin - Sochi-2014. However, the left publicist, sociologist Boris Kagarlitsky is sure that the problem is not Putin. So the Russian elites are once again shown where their place is in the Western hierarchy.
Question: The attack on the Russian Olympians is just a bureaucratic job, they say, they immediately began to check and now, finally, they found violations or was it a targeted action?
Boris Kagarlitsky: First, yes, we see how through international institutions, which are to some extent controlled by the West, there is a systematic campaign against Russia on all fronts. And this is quite logical. Secondly, yes, this campaign is going on, as you yourself called it - in the format of bureaucratic work. They do not just arbitrarily take and some unfounded claims are rolling out, but they are working on the question, and where they can prove, they are already making claims.
Then a third moment arises: you don't need to be substituted.
Of course, Russian athletes, like Russian businessmen, are purposefully pursuing, keeping them under the microscope. But the fact remains that the claims that are made are justified. Maybe some other country will not be treated this way. We do not know what the problems of Nigerian, for example, athletes. Perhaps, there are some absolutely unfounded claims. Everything can be, only now Russian check more carefully and aggressively. At the same time, the bureaucracy works in such a way that every time it needs to substantiate the claims and get evidence, arrange all the charges in the right way. Bureaucratic work is proceeding and it is becoming more and more difficult to fight back in each particular case, especially since they have some kind of soil.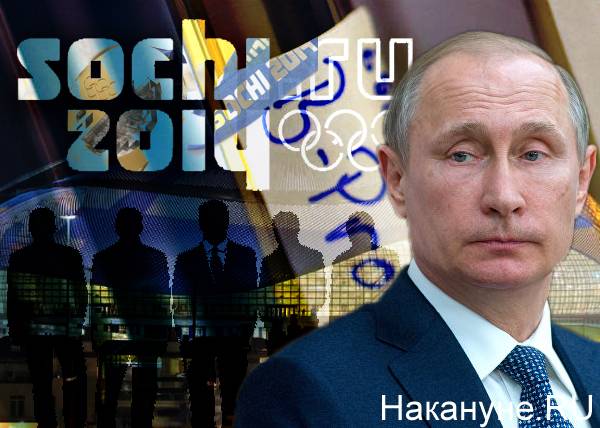 Question: But somehow it turns out that all this large-scale bureaucratic work ends just under the presidential election. Is the dismantling of one of the main achievements of Putin's last term taking place?
Boris Kagarlitsky: It is clear that everything is done meaningfully. I want to say something else, that if you know that you will be looked at under a microscope, then you should not allow any obvious unfair actions.
The Russian elites are now shown their place in the international system and are doing it, in my opinion, very effectively.
They linked all their ambitions with good relations with the West.
What is happening now is not a question of the attitudes of those and other Western politicians, it is a question of the political economy of Russian capitalism.
The Russian system is thus organized that earned or stolen money (which, by the way, is not so important) can be effectively invested only through Western institutions. The key point here. There is no Russia, and under the current social and economic system there can be no effective mechanism for investing big money. Therefore, all the money that will be received in Russia, they can be effectively invested only through the global market. Once you are in conflict with the owners of the global market, these opportunities disappear.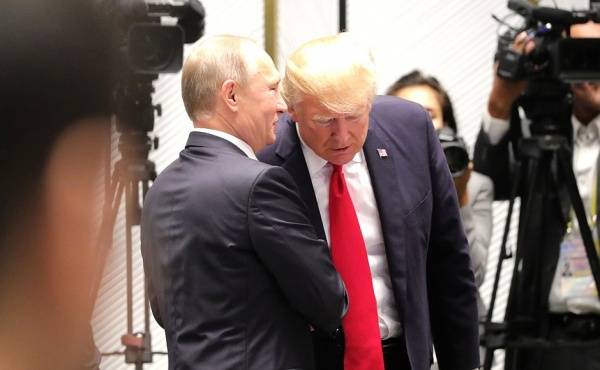 Question: Is it possible to predict the next goal, to draw up the entire roadmap of the dismantling of Putin's achievements, which will destroy? Today is the Olympics in Sochi, and then?
Boris Kagarlitsky: The problem is not Putin. Putin is a symbolic figure that the West needs to justify its struggle for control over Russian resources. In this sense, Putin is very convenient for the West and is very necessary for him. If Putin hadn't, it's not quite clear how to justify it, it's not quite clear how to reinforce the struggle against our regime, if there wasn't a regime. How to sell it to your public opinion?
Question: And the West does not want to let him go?
Boris Kagarlitsky: Not that he does not want to let go. Just in the circumstances, it is needed and valuable. Another thing, if he does not run, the West will have problems justifying the preservation of sanctions, for example. Of course, they will be saved, but it will not be easy.
Question: But the sanctions were introduced for concrete actions, and not because of Putin.
Boris Kagarlitsky: Actions are also a reason. Sanctions are a way to explain to the Russian elite that it is necessary to reallocate resources. Now, from their point of view, the Russian oligarchy is eating up a disproportionately large chunk. If the issue of redistribution of resources is resolved, then the issues of the Crimea and Donbass will simply be forgotten and that's it.
Question: In this regard, it is logical to see why Trump did not meet with Putin. Especially if we assume that Putin wanted to talk about the new configuration of the Russian authorities. And Trump is not interested already.
Boris Kagarlitsky: Yes, of course. The United States has its own economic interests. I already wrote that in the conditions of a systemic crisis, the only way to keep the system rapidly losing its effectiveness in an inviolable form is a massive injection of additional resources. The liquidation of the USSR and a number of other similar large states gave a serious impetus to Western capitalism. Now there are no such reserves, and we need to return to the countries that are already included in the system of the world division of labor and redistribute resources in them. By the way, during global crises this always happens. The conflict will not be removed until the system changes, or until resources are redistributed.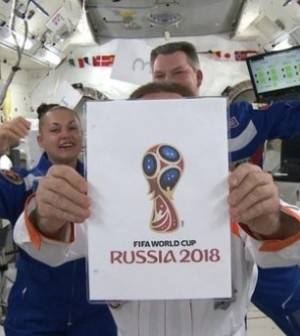 Question: World Cup will also be selected?
Boris Kagarlitsky: It is difficult to select the World Championship technically. Unless extremely dramatic events happen in Russia that technically make the championship impossible. If the abolition of the World Cup 2018 would be a matter only for the interests of Russia - would have been canceled long ago.
Question: Russia is already talking about an alternative Olympic movement, what do you think - is it real?
Boris Kagarlitsky: Now the Olympic movement is a lot of money, so there is no left-wing idea there for a long time. This is all commerce. The times of Pierre de Coubertin are long gone. Technically, the Olympic movement is the exact opposite of the ideas from which it was born. For example, the current Olympic movement has nothing to do with amateur sports. The current Olympism is a large commercial enterprise, a large commercial system that scrolls huge money. In essence, it is such a transnational corporation.
Alternative Olympic movement - the desire to cut a very large budget.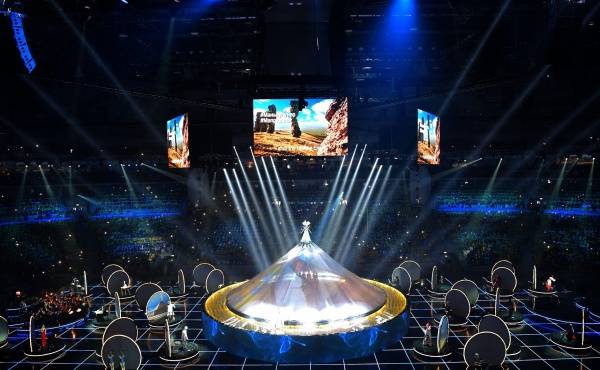 Question: Well, did you get to create a world event with the World Youth Festival?
Boris Kagarlitsky: And the global scandal turned out, in which Russia looked monstrous. But sawed a huge budget. When an international committee is not allowed and it is not allowed to manage the festival, when fights and scandals begin, protest demonstrations ... The fact that our mass media skillfully hid it from the domestic public is wonderful from the point of view of internal propaganda. But outside this event caused very great damage to Russia. Groups and movements that were ready to work with Russia under certain conditions now consider Russia to be an enemy. It was a crossbow. But the budget sawed crazy. The same story will be with the alternative Olympic Games.