November, the Aviastar-SP plant, 29, rolled out a new Russian tanker aircraft IL-78М-90А. The air tanker is a modification of the IL-76MD-90А transport aircraft and must eventually replace the IL-78. The newest Russian tanker was rolled out to the flight test station. This was reported on Wednesday on the official page of the United Aircraft Building Corporation on Facebook.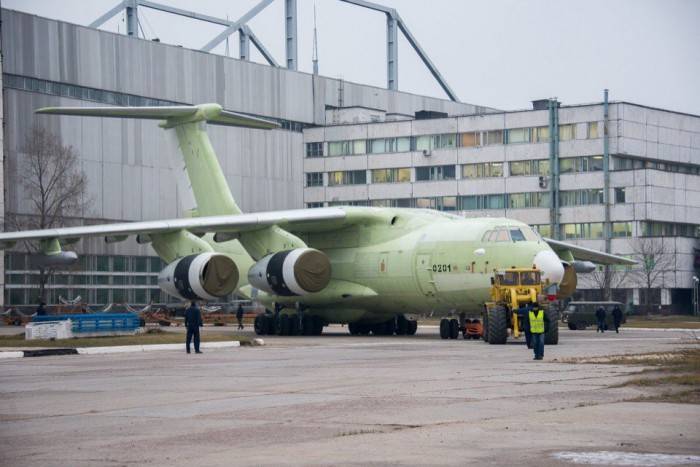 In Aviastar-SP, the first Russian tanker Il-78М-90А was rolled out to the flight test station
- said the company.
The aircraft was created on the basis of the IL-76 MD-90А transport aircraft, the production of which was transferred from Tashkent to Ulyanovsk. The machine has improved flight characteristics, including in terms of payload and flight range.
Earlier, the press service of Aviastar-SP reported that the first new Il-78М-90А tanker was planned to be sent for testing back in the 2016 year.