At the opening of the III Railway Congress, the head of Russian Railways, Oleg Belozerov, announced that, according to 2017, the turnover of goods in rail traffic in Russia would be a record for the entire post-Soviet
history
. According to Belozerov, turnover over the past six years has increased by 17 percent.
At the moment, loading volumes on the Russian railways have reached 1,222 billion tons. At the same time, freight turnover is more than 2,34 trillion in tariff ton-kilometers (taking into account the transported cargo for a certain distance).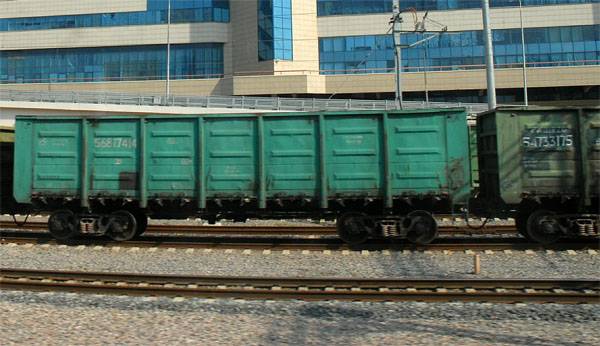 It is noted that in comparison with 1992, the turnover volumes on the railways of Russia grew by about a third.
Previously, experts noted that the commodity exploitation of railways in Russia is intensifying, activating the growth of the economy.
The updated logistics, the exploitation of new branches, including specialized branches to large mineral deposits and ports, contribute to the growth of turnover. The increase in freight turnover, among other things, was given by the Russian ports in the Baltic, which effectively reduced the dependence on the port and railway transport infrastructure in the Baltic countries to zero.