The network has published an analysis of images of the new Russian submarine "Prince Vladimir" of the type "Borey-A" that appeared in the media, the newspaper reports
Look
.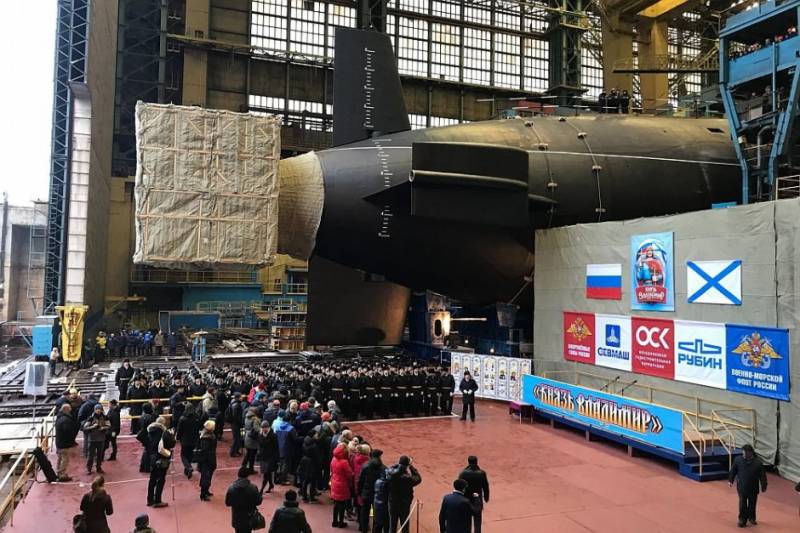 In this case, the publication notes that there are no official reports on the characteristics of the new submarine. Experts only make assumptions about changes in the internal structure of submarines on the basis of published images, in this case, from a reportage on the Zvezda TV channel.
"It is argued that, despite reports of an increase in missile load up to 20 units, the 16 SLBM RSM-56 Bulava actually remained on the submarine, however, to confirm this, we need clearer photos, the resource notes.
The construction of the Borey-A submarines, 4-x, is continuing, but the media representatives were not allowed to go beyond a certain point during the ceremony, probably to prevent photographing of other missile carriers.
The newspaper reminds that 17 November, the underwater cruiser (the fourth in a row in the Borey family) of the 955A project - "Prince Vladimir" - was launched from the slipway of the Sevmash defense shipyard and launched.
In the British press, the submarine "Prince Vladimir" was called the most deadly in the world.