On the day of the 70 anniversary of the adoption of the UNGA resolution on the division of Palestine into Arab and Jewish territories, Vladimir Putin sent a congratulatory telegram to Palestinian President Mahmoud Abbas. The telegram was transmitted in connection with the celebration of the International Day of Solidarity with the Palestinian People.
The press service of the President of the Russian Federation publishes the text of a telegram which reads from the Israeli occupation of Arab lands (from
TASS
):
Russia, as a permanent member of the UN Security Council and a member of the Middle East Quartet of international mediators, takes a principled position in support of the realization of the Palestinian right to self-determination. We stand for the achievement of a comprehensive and fair settlement in the Middle East on a solid international legal basis, including the relevant resolutions of the UN Security Council and the Arab Peace Initiative. The result of such a settlement should be the termination of the Israeli occupation of Arab lands that began in 1967 and the creation of an independent Palestinian state with its capital in East Jerusalem. Given the continuing tensions in the West Bank and the Gaza Strip, as well as the increasing terrorist threat in the region, your continued commitment to a politico-diplomatic solution to the Palestinian problem and your policy of overcoming the inter-Palestinian split are of particular importance. For our part, we will continue to assist efforts to restore Palestinian national unity.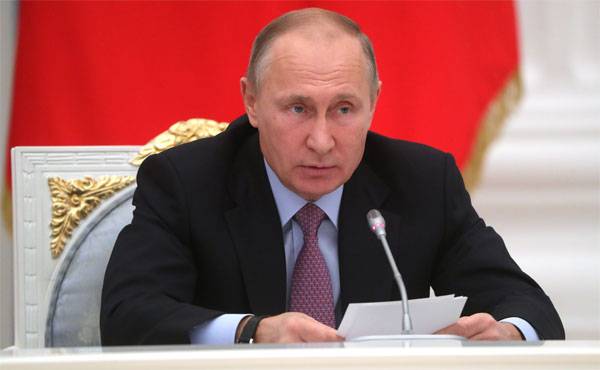 In the final part, the Russian president wished Palestine peace and prosperity, adding that the Palestinian people are friendly to Russia.
Recall that the resolution of the sample 1947, on the territory of Palestine should have been formed two states - Arab and Jewish. As a result, as is known, the Arab state still does not have international recognition, in contrast to Israel, whose independence is not recognized by a counted number of states of the world.