The former commander-in-chief of the Russian Aerospace Forces, and now the head of the Federation Council's Committee on Defense and Security, Viktor Bondarev, said that the Russian armed forces would adopt the fifth-generation Su-57 fighter in 2018.
The fighter of the fifth generation PAK FA T-50, which was named Su-57 in serial production, is scheduled to be put into service in the 2018 year. He successfully passed the test, and very soon the pilots will begin to develop and exploit it.
- said the agency Bondarev.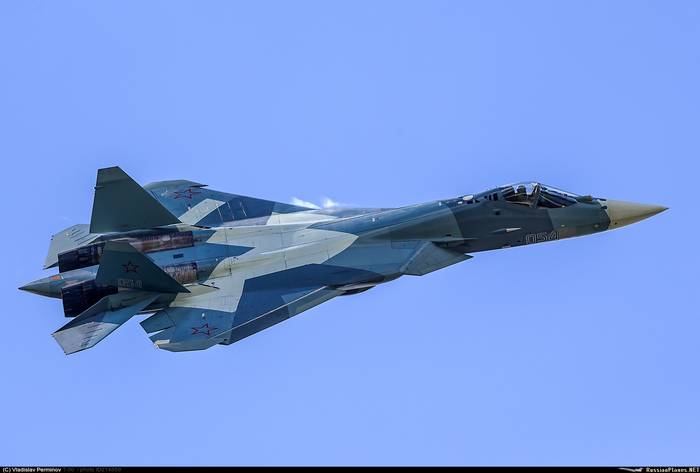 In this case, the first installation batch will be only 12 aircraft, said the senator, and next year, in his opinion, "we will get only two or three fighters." Pre-production is scheduled from 2019 onwards.
In the design of the Su-57 used composite materials based on carbon fiber, significantly reducing its radar visibility. A multifunctional electronic system not only detects ground and air targets, but also solves the problems of navigation, identification, electronic intelligence and countermeasures.
Su-57 has increased engine power, bomb load and range. The fighter is equipped with a dual 30-millimeter cannon, and the main armament - two melee missiles and eight medium-range, located in two internal compartments, reports
RIA News