In the new academic year in
tank
subunits of formations and military units of the Southern District will master new methods of combat training, reports
press office
YuVO.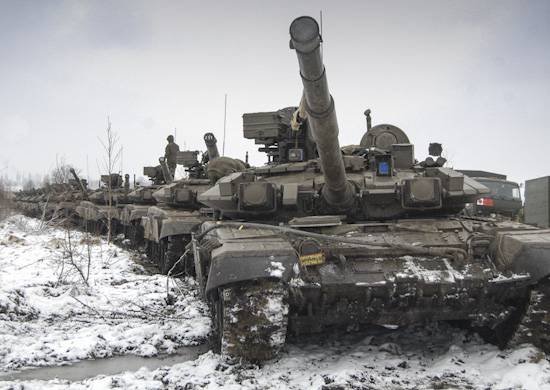 Colonel-General Alexander Dvornikov, commander of the Southern Military District troops, set the task of "developing and putting into practice exercises and standards designed to train tank units for use in reconnaissance-strike circuits."
Accuracy is the main slogan of the upcoming winter period of training, and it must be followed not only by soldiers of artillery units, but also by tank units,
said Janitors at a videoconference with the commanders of the associations, commanders of the formations and military units.
All tank units, it is important to master the tactics of combat in the reconnaissance-strike circuit,
added on.
It is reported that "the practice of using the capabilities of a tank equipment designed for reconnaissance of targets was first used in one of the units of the 58 Army General stationed in the North Caucasus: the gunner of the T-72B3 performed reconnaissance of targets at night at a distance of about 4 thousands meters. " The data were transferred to the command post, and then to the firing position of the mortar battery.
According to the press service, in the summer period of training in the South Pacific Military District units more than 180 reconnaissance-fire and reconnaissance-shock circuits were prepared.