Experts of the Research and Development Institute of Steel develop fighting wheels for military equipment. About this magazine "Arms Export" said Director General of the Research Institute Dmitry Kupryunin.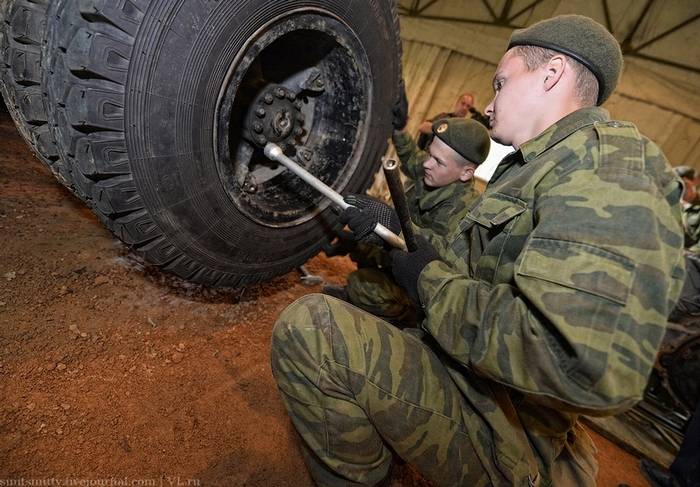 In our institute, we undertake initiative development to increase the survival rate of military equipment. In particular, the so-called fighting wheels. With a small lesion
weapons
or undermining a mine wheel retains its performance and allows you to continue to perform the tasks or leave the affected area. And if the existing developments in the world of airless wheels are mainly designed for low-speed equipment or with a small load capacity, then our wheel is designed for a load of 4000 kgf and speeds up to 80 km / h
- noted Dmitry Kupryunin.
Steel Research Institute successfully develops and dynamic protection for armored vehicles. Already produced modern "Monolith" for
tank
T-14. Here, another principle is used to create a counteraction: high-energy material, in which the minimum volume of explosives. This reduces the risk of defeating infantry located near the tank.
In addition, these materials reduce the mass of the entire defense of the tank, and also counteract even such a perfect anti-tank missile system like the Kornet. This is a big step forward.
- said Kupryunin, reports "RG-Force"