In 2018, the work on strengthening international military cooperation will be continued, the participation of military personnel of the Eastern District in six major international exercises is lined up, reports
press office
TSB with reference to the commander of the district Alexander Zhuravlev.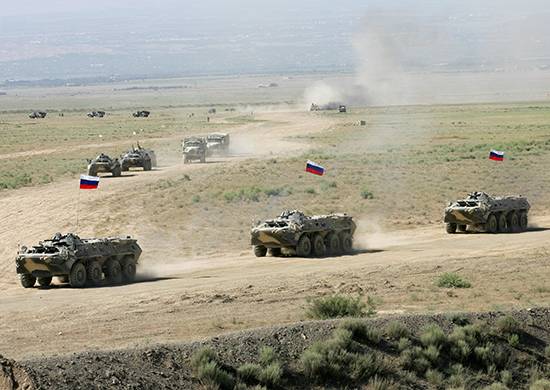 "Next year, the land and sea part of the Russian-Indian exercises Indra-2018 and Indra NEVI-2018 in India are expected to be held in India, and the Avia-Indra-2018 air part is planned to be held in the Russian Federation. Unlike the maneuvers of this year, carried out in interspecific format, Indra-2018 will be held in the form of three different exercises aimed at practicing tasks on land, at sea and in the air, "the release said.
A joint Russian-Mongolian military exercise, Selenga-2018, is scheduled for the test site in Buryatia.
The participation of the Pacific Fleet ships in the Russian-Chinese naval exercise "Sea Interaction-2018", which will be held in the PRC, has also been planned.
"In the framework of the joint Russian-Japanese naval exercise Sarex, which will be held in the territorial waters of Japan, Pacific sailors
fleet
work out the tasks of saving the ship in distress, "they said in the district.
In 2017, units and military units of the BBO took part in four international military exercises.