At a briefing in Kiev, the US Ambassador to Ukraine Marie (Mary) Jovanovitch made a statement, which the Ukrainian authorities were least expecting from her. According to Jovanovic, "the rejection of Ukrainian citizens" cannot continue. The US ambassador urged Kiev to resume all payments made for citizens of the country living in the uncontrolled territories of Donbass.
Marie Yovanovic statement:
The government should realize social payments to the full, restore the process of paying pensions. This should include both refugees (internally displaced persons) and citizens living in uncontrolled territories. After all, these are the funds that people have earned over decades of work.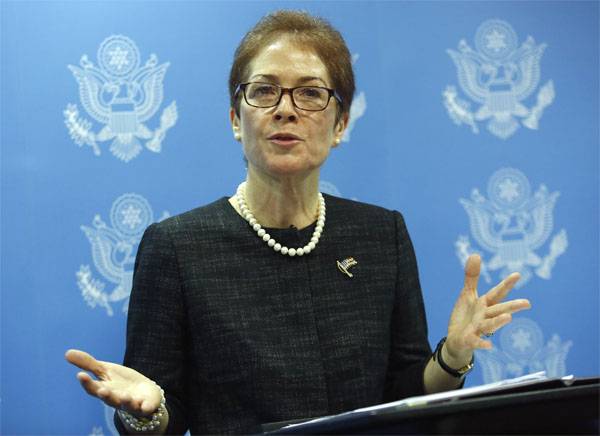 Marie Yovanovic noted that the Ukrainian government should take up the search for funds in the state budget to restore all payments. Recall that Ukraine is now engaged in the economic blockade of Donbass. Pensions and other allowances are paid only on the territory controlled by Kiev. Due to serious health problems, old people and people with disabilities do not have the opportunity to leave the territory of the LDNR. Moreover, the Ukrainian side often accuses those who drive in separatism and delays them with subsequent initiation of criminal cases.
US Ambassador Marie Yovanovic quotes
TASS
:
The registration of temporarily displaced persons, which is required from Ukrainians in order to receive pensions, is discriminatory and contradicts the Western values ​​to which Ukraine aspires.