Under extreme conditions, crews of Su-30CM fighters have developed refueling from an IL-78 air tanker in the sky over the Kuban, reports
RIA News
Post press service of the Southern District.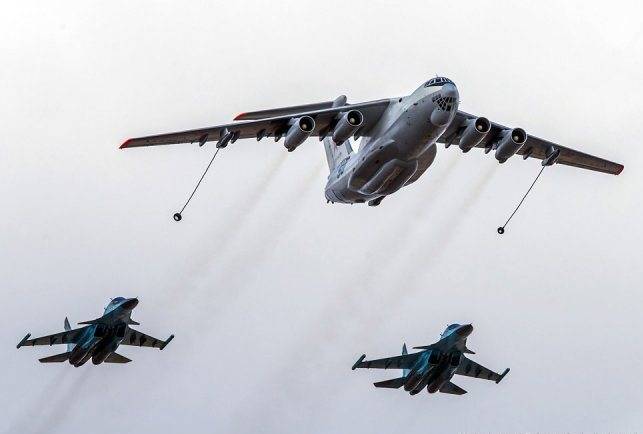 In the sky over the Kuban, the crews of the Su-30CM fighter aircraft of the Southern Military District air regiment have developed refueling in the air from an IL-78 air tanker at a temperature below 30 degrees. During the flights around 20, the crews carried out refueling day and night, which contributed to an increase in their training level,
says release.
Five pilots performed this exercise for the first time.
It is noted that such flights are one of the most difficult types of flight training.
During the exercise, the "pilot, at a height of two to five thousand meters at a speed of 500-600 kilometers per hour, approaches an air tanker at a distance of 10-15 meters, the boom rod is" tampered "with a tanker sensor and then maintains this distance before full transfer of fuel ", told the press service.
At night, "refueling is complicated by the fact that it is performed using additional lighting installed on both the IL-78 and the refueling aircraft," added in the district.