The movement of all trains will be transferred to a new railway line bypassing Ukraine Zhuravka - Millerovo until the end of the year, said Transport Minister Maxim Sokolov.
Until the end of this year, this direction will work in full, and we will fully translate the movement of trains, in accordance with the standard schedule, these are 62 passenger train pairs and 30 freight train pairs
- he said.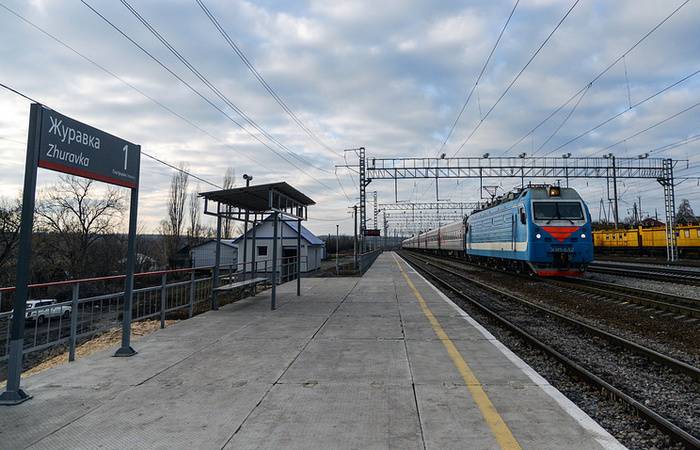 The two-track electrified line began to be built on the Zhuravka-Millerovo section after the deterioration of relations with Ukraine in 2014. This is the so-called railway bypass of Ukraine. Construction work was completed in August, and the move was scheduled to start in the fall.
Railways 20 September reported the launch of regular movement of freight trains as part of test operation on the Zhuravka - Millerovo line in the Voronezh and Rostov regions, bypassing Ukraine. Test operation will allow to check the readiness of the railway infrastructure, the operation of traffic control systems, as well as to prepare locomotive crews.
The new railway with a length of 137 km passes through the territory of the Voronezh and Rostov regions. On the way, seven new railway stations were built: Zaitsevka, Sergeevka, Sokhranovka, Kuteynikovo, Vinogradovka, Kolodezi and Bochenkovo. It is assumed that the maximum speed of passenger trains will be 140 km / h with the prospect of increasing to 160 km / h, for freight - to 90 km / h, reports TASS