In the current academic year, Pacific ships and support vessels
fleet
took part in 3 international naval exercises: "Maritime interaction" with the Chinese Navy, "Sarex" with the ship of the Naval Self-Defense Forces of Japan and in the first Indra-2017 Russian-Indian exercises, reports
press office
Eastern District.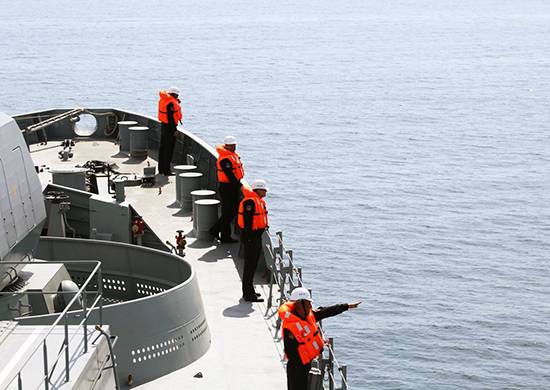 "Russian ships also completed joint maneuvering and communication in the course of private exercises" PASSEX "with the naval ships of a number of countries in the Asia-Pacific region. The sailors of the Pacific Fleet successfully represented the Russian Federation in the international competitions "Sea landing" and "Sea Cup", which were held in Primorye as part of the Army international games, "the release said.
It is reported that the sailors of the Pacific Fleet made 21 calls to the 13 ports of the Asia-Pacific region and the Mediterranean, "in particular, ships and vessels visited the ports of Japan, the Philippines, Thailand, Brunei, China, Vietnam, Cambodia, as well as Djibouti, Cyprus, etc. ". During the period of staying in foreign ports, more than 10 guests visited the Russian ships on excursions.
With return visits Vladivostok was visited five times by warships of China, India and Japan.