To cover the new Russian base on the islands of Matua and Paramushir, coastal missile systems "Ball" and "Bastion" will be deployed, according to
News
.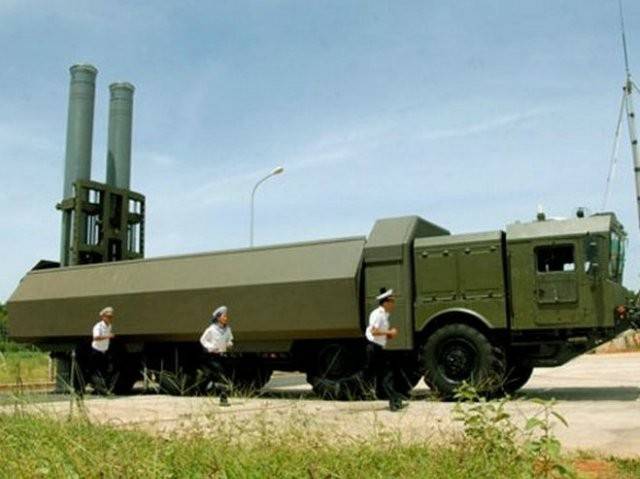 Now on the islands there are groups of technical specialists who choose places for the deployment of launchers and personnel. Work on the equipment of the firing positions should begin next year.
"Mobile coastal complexes" Bastion "armed with supersonic anti-ship missiles" Onyx ", capable of hitting targets at a distance of 600 km (if there is a helicopter with a radar complex). Batteries stationed on Matua in the middle of the Kuril Ridge are capable of sweeping through the entire archipelago from Kamchatka in the north to Iturup in the south. This will reliably "lock up" the Sea of ​​Okhotsk and cover the island of Sakhalin and Primorye from possible attacks, "writes the newspaper referring to the Navy Headquarters.
Complexes "Ball" (firing range up to 120 km) will provide defense of the bases themselves
fleet
in case the enemy is nearby or tries to land a naval landing on Matua or Paramushira.
Naval expert Alexander Mozgovoy:
The strategic importance of the islands was understood by the Japanese. During World War II, Paramushir and Matua had their military bases and airfields, some of which were used during the Soviet era. So the deployment of the Russian military there seems quite logical, given the current international situation. However, we must bear in mind that the islands have very difficult weather and hydrological conditions. Severe winters with severe frosts and winds. A very large drop in water level during ebb and flow. Extremely difficult delivery of goods and equipment.
According to him, building full-fledged naval bases on pieces of land remote from the mainland is very difficult and expensive, so the reliance on coastal forces is fully justified.
Infrastructure is better developed at Paramushir, there is parking for seiner fleet. And Matua is a relatively small volcanic island, it will be easier to cover it with mobile batteries of coastal anti-ship complexes and anti-aircraft missiles,
concluded the expert.