The United States and the European Union oppose the "Russian aggression" by pursuing a coordinated sanctions policy against Moscow, reports
RIA News
Statement by Secretary Rex Tillerson.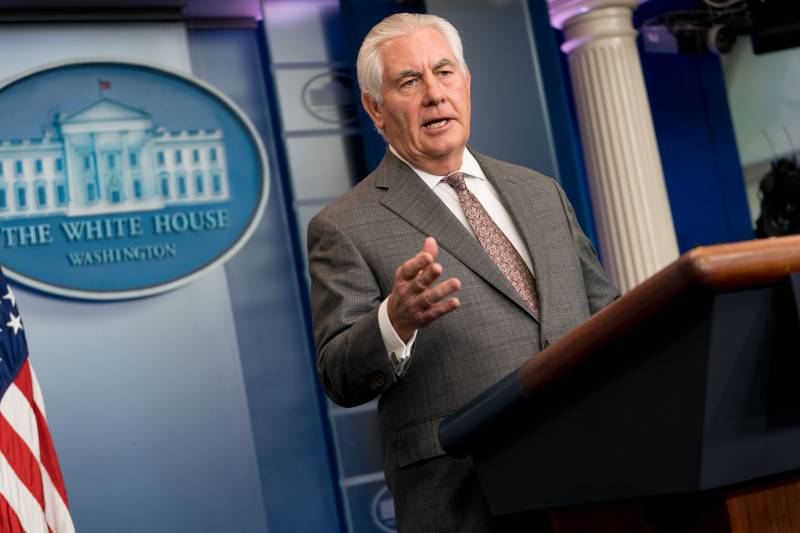 Russia decided to violate the sovereignty of the largest country in Europe ... The US and Europe stand shoulder to shoulder with 2014, opposing this Russian aggression with the help of joint sanctions policy,
said Tillerson, speaking at the Woodrow Wilson Research Center in Washington.
He expressed the hope that Moscow "will take measures to restore the full sovereignty and territorial integrity of Ukraine and fully fulfill its obligations under the framework of Minsk."
Only after this, according to the Secretary of State, will the process of "restoring normal relations" begin.
He noted that the sanctions will remain in force until the Minsk agreements are implemented.
Let me clarify: the sanctions associated with the Minsk agreements will continue until Russia cancels the actions that caused their imposition,
stressed the head of department.
Recall that Moscow has repeatedly stated that it considers it absurd to link the lifting of sanctions with the implementation of Minsk-2, since it is neither a party to the internal Ukrainian conflict, nor a subject of agreements.