"Information" about new plans of insidious Russians comes from the West. The Atlantic Council warns of the growing influence of Moscow. Russia is accused of interfering in the affairs of Kosovo, Bosnia and Herzegovina, Macedonia, Montenegro, and in general is seeking to arrange "a great deal of confusion" in the region. "In this context," the Russians are likely to raise the issue "on the status not only of Crimea and Donbas, but, perhaps, of the Baltic states as well."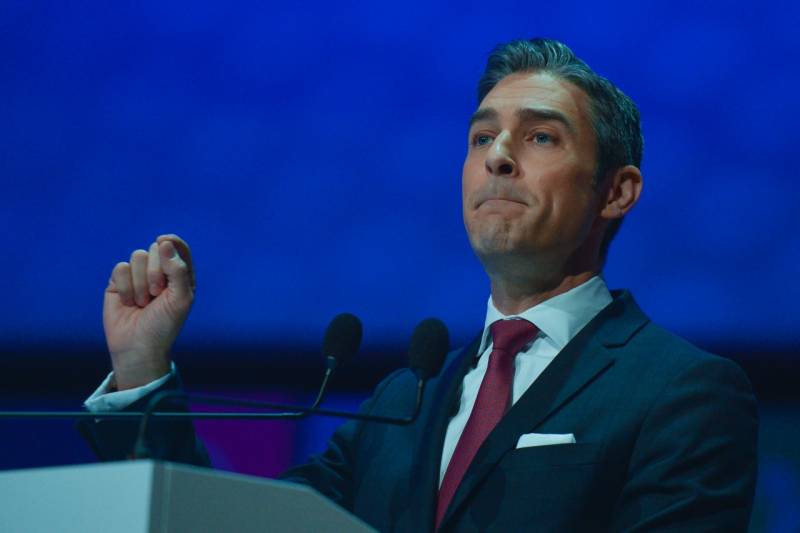 Damon Wilson, US foreign policy adviser and vice president of the Atlantic Council
Western experts are full of concern. Washington claims that the Balkans cannot cope with Russian "influence" without American support.
The Atlantic Council warned of Russia's growing influence in the Balkans, writes
"InoTV"
with reference to the edition of "Balkan Insight".
The authors of the document claim that for the sake of leverage, Muscovites are trying to create "as much confusion as possible" in the region, and then Russian help will be needed to resolve the problems of confusion. Therefore, to stabilize the Balkans, the United States should establish a permanent military presence there. The report "Balkans forward: a new US strategy for the region" called for a permanent military presence of American forces in the Balkans. Moreover, they even talked about the "historical rapprochement" between the USA and Serbia!
The Atlantic Council claims that Moscow has seen "attempts to capitalize on the region's protracted pathologies in order to undermine the European project" in the last two years. In the report, Russia is accused of interfering in the affairs of Kosovo, Bosnia and Herzegovina, Macedonia and Montenegro. "In this context, Russia is likely to raise the issue of the status of not only the Crimea and Donbass, but, possibly, the Baltic states," analysts predict.
That is why the authors of the report believe that a permanent American military presence in the Balkans is necessary for the stabilization of the region. The US military presence would have secured the Americans "an opportunity to influence the development of events." In addition, the White House would have sent a signal to the Russians in this way, making it clear that Washington is serious about preventing a "mindless revision of existing borders."
The document, signed by analysts of the Atlantic Council, we note, claims the role of a futuristic "chronicle", which will be included in
history
. After the NATO "peacekeeping" bombings, which were bloodyly divided across the territory of Yugoslavia with American blessing, US strategists decided to "historically get closer" to Serbia. For such a rapprochement, of course, the ocean is not a hindrance.
What will we read in the next report of the Atlantic Council? The announcement of the announcement of the Balkans new US state?
Observed and commented on Oleg Chuvakin
- especially for topwar.ru