Information about the reaction to the next rocket launch by Pyongyang comes from Japan and South Korea. Thus, the President of the Republic of Korea, Moon Jae Ying, raised the issue of the safety of participants in the Winter Olympics-2018, which will be held in Pyeongchang.
The South Korean president addressed the government with a proposal to "scrutinize the North Korean rocket launch with a view to its impact on the safety of the Winter Games." Local media reported that Moon Jae Ying called for exploring management opportunities in the event of a crisis.
Against this background, in some countries, including France, they stated that they would not send their teams to Pyeongchang, if they were not guaranteed 100% security.
The reaction of South Korea to the North Korean missile launch at the moment was expressed in response missile tests. The country's Joint Chiefs of Staff Committee (OKNSH) noted that the tests were conducted near the North Korean maritime borders. By conventional targets, Hyunmoo-II, Haesong-II and SPICE-2000 missiles were launched.
A spokesman for the OKNSH said that military personnel from the Republic of Korea monitored the actions of North Korean troops around the clock.
At the same time, commenting on the North Korean rocket launch, Japan said that the soldiers of the Land of the Rising Sun did not receive an order to intercept the rocket.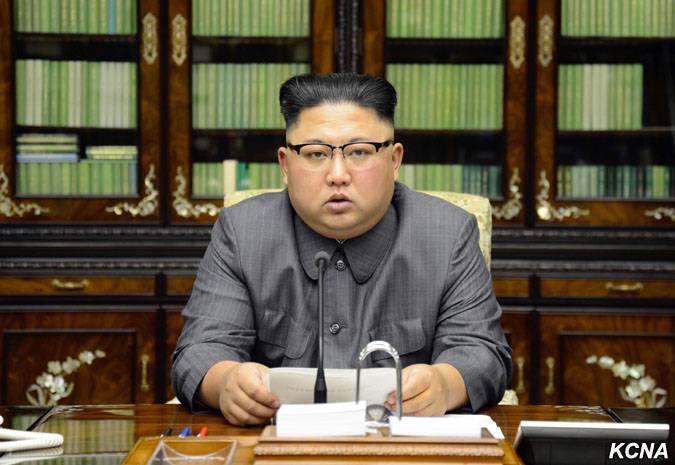 The DPRK missile flew around 1 thousand km and fell 250 km from the Japanese Aomori prefecture - within the exclusive economic zone of the country. In Japan, it is noted that Pyongyang has tested an intercontinental ballistic missile.