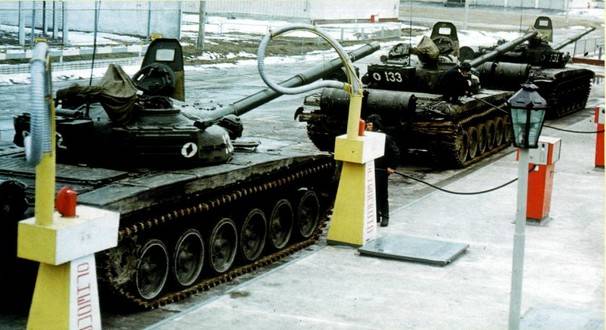 Over the years that have passed since the coup in Kiev, the new regime has found a reliable way of "fighting against Russia", acquiring firms and even laying countries. This suggests that "Ukraine does not buy Russian gas." Very convenient scheme for hanging noodles on the ears, but expensive. After all, all additional intermediaries charge for their services. Plus, due to the longer delivery arm, the gas itself also becomes more expensive. Plus, the unknown amount disappears in the hands of the officials responsible for deciding from whom to buy Russian gas in the EU. And although the exact documented figures are kept secret, the order of numbers is known - about 40 dollars per thousand cubic meters of gas is paid in addition.
It would seem that such a scheme can and should be applied everywhere. But the problem is that the Kiev regime simply does not have enough money for such schemes. As a result, today 75% of liquefied gas is imported just from Russia or Belarus. But since Belarus does not have its own oil and gas production, we are talking here about Russia and Russian oil products. It should be borne in mind that, according to local traders, a third of the entire market for liquefied gas is illegal.
A little better things with gasoline. After the coup, its consumption in the country fell by half - to 2,1-2,2 million tons per year. Thanks to this, it was possible to reduce the share of gasoline purchased in Russia to 65% of total consumption. Actually, gasoline simply gave up its share of gas, the consumption volumes of which increased one and a half times and will be about 1,6 million tons this year. If you count in liters, you already sell more autogas than gasoline.
The saddest thing is in the supply of diesel fuel (DT). The very "solarium", without which it is impossible to start the engines
tanks
and armored personnel carriers fighting today in the Donbass. And not only diesel fuel, but also jet fuels. For the 9 months of 2017, 146 thousand tons of "aviation aircraft" were purchased, but half were not delivered to airports. Perhaps the disappeared tons are used to "convert" jet fuel into diesel fuel, since the excise tax on it is lower and it is more profitable to import.
In general, it is "diesel" that is the most consumable fuel. What is not surprising if you remember how many liters of tanks and other armored vehicles spend. And also about how much the army allows to write off and steal, acting completely closed in the ATO zone. One way or another, but this year around 6 million tons of diesel fuel will be "burned" on the territory controlled by the regime in Kiev. This is equal to the pre-war 2013 year - precisely due to the APU.
And 90 percent diesel fuel comes from Russia. In fact, not a single tank, self-propelled armament and an armored personnel carrier with Deutz diesel engines or halves of tank engines would not have moved without Russian fuel.
Today, the main deliveries go not even through Belarus, but directly. The pipe "Samara - West direction" was activated along which oil products used to go all the way to Hungary. Today, already near the border, in Novograd-Volynsky, petroleum products are pumped through tanks and transported across the country. Last year, Russian Transneft sold this pipe to the Swiss company International Trading Partners. It is believed that this company belongs to billionaire Viktor Medvedchuk. Similarly, in Kiev, they are sure that Proton Energy (the operator of diesel fuel supply through this pipe) belongs to the godfather of the Russian president. It is this route that today displaces supplies from Belarus, occupying already more than a quarter of the diesel fuel market and approaching in the future 2 million tons of annual supply.
This "zradu" noticed the former battalion of "Donbass" Semenchenko-Grishin. A major blockade specialist has already included Novograd-Volynsky in his list of goals. Under the cries of deals with the enemy and smuggling, he is trying to "make war" on this front as well. And here it is already hard to understand for whom this "people's" deputy works. After all, if you "cut" the pipe and completely refuse to supply diesel fuel from Russia and Belarus, the tanks will not budge. But for now, the threats of Semenchenko-Grishin remain empty, and the diesel fuel flows regularly from Russia into tanks of vehicles and armored vehicles.
In fact, the state of the fuel market in the mandated territory of the Kiev regime proves by numbers and facts that the life and death of the Poroshenko regime depend on Russia today. Moreover, any following - the United States and Co. will not lay out billions of dollars from their own pockets so that anyone in Kiev has enough money to buy more expensive fuel from far abroad and the EU.
Moreover, the Yankees, on the contrary, refused to provide Kiev with an IMF loan, and then the EU refused to pass a macroeconomic aid trench in 600 million euros. So the next year may turn out to be unexpected for a number of Putin's agents who flood the corridors of power in Kiev. It is possible that in the spring Putin's agent, Semen Semenchenko, will overthrow Putin's agent Poroshenko.
If the latter is settled next to Yanukovych, it will be ridiculous.
PS Here, only in the Donbas and on the remnants of Ukraine as a whole, millions of people are not amused.