Uralvagonzavod Corporation begins mass production of a new engine for a modernized Russian
tank
T-72B3, the press service of UVZ.
The B-92C2F forced diesel engine developed by ChTZ-Uraltrak LLC (as part of the UVZ is part of the Rostec state corporation) successfully passed all types of tests and received documentation for serial production (01).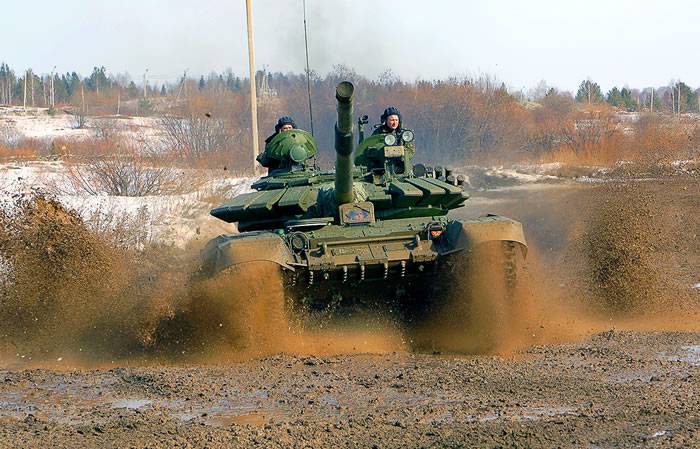 This is the first in the last ten years tank engine, specially created for installation on the upgraded and new production tanks T-72BZ with 1130 hp power. As a result of its use, mobility and operational characteristics of combat vehicles increased significantly, and the T-72B3 tank surpassed the best Western models in terms of power density.
Despite a profound modernization, the B-92C2F is as unified as possible with its predecessor, the B-92C2 diesel engine: it is made in the same dimensions and installed in the engine compartment of the tank without any modifications of the machine, which allows replacing the B-92C2 with B-92CXNXXXXXXXXXXXXXXXXXXXXXXXXXXXXXC technological process changes. The motor is made on the standard equipment. B-2X92F was first introduced during the Tank Biathlon international army games. In these competitions, the Russian team for several years in a row became the winner and the motor was unofficially nicknamed "sport". Assigning the letter "О2" means its adoption by the Ministry of Defense.
As experimental design work was carried out to achieve the specified characteristics, the diesel engine design was consistently improved, and after modernization, a new diesel engine was obtained. It has a reinforced crankcase, crankshaft, connecting rod-piston group, improved turbocharger, exhaust system and cooling system. There is a warning of failure of the diesel engine with a critical loss of coolant. The heads of the block are cast from heat-resistant aluminum alloy. The fuel system provides high efficiency and has a power limiting mechanism that reduces the load on the diesel engine when it reaches the limit temperature parameters
- said the general director of ChTZ-Uraltrak LLC Peter Perevedentsev.