The first trains with anti-aircraft missile units and new Buk-M2 anti-aircraft missile systems arrived in Buryatia at the unloading station of the city of Ulan-Ude, reports
press office
Eastern District.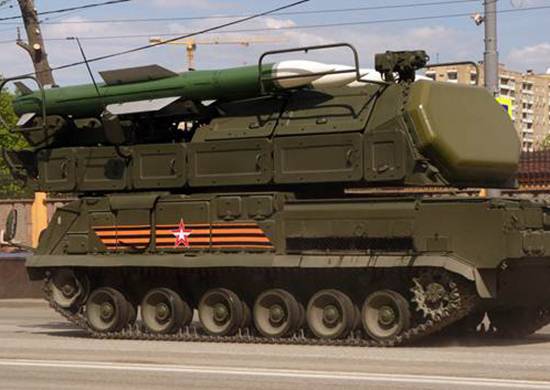 In addition to the Buk-М2 air defense system, the anti-aircraft missile compound was supplemented with the latest launch-charging installations (ROM), radar stations and the Polyana control complex,
says release.
The press service clarified that "this year, the military personnel of the unit underwent retraining at a specialized training center for the air defense forces in the Orenburg region, where they received the latest anti-aircraft missile systems."
After completing the training, the rocket men successfully completed docking combat shooting.
"Buk-M2" is a highly mobile modern anti-aircraft missile system equipped with missiles with an efficiency of hitting aircraft up to 99%. These complexes allow to ensure the defeat of tactical ballistic and
aviation
rockets.