The American publication The National Interest published an interview with an employee of the Center for Naval Analysis of the USA, Michael Koffman, in which this expert claims that the uninhabited tower is the main innovation of the Russian perspective
tank
T-14 "Armata" - is its critical drawback.
The commander should be able to lean out of the hatch at the top of the tank tower to assess the situation on the battlefield. Do not rely solely on sensors - they can be disabled by enemy fire
- declared Kofman. The analyst kept silent about the fact that the tank commander, leaning out of the belt from the armor, also risks falling under enemy fire.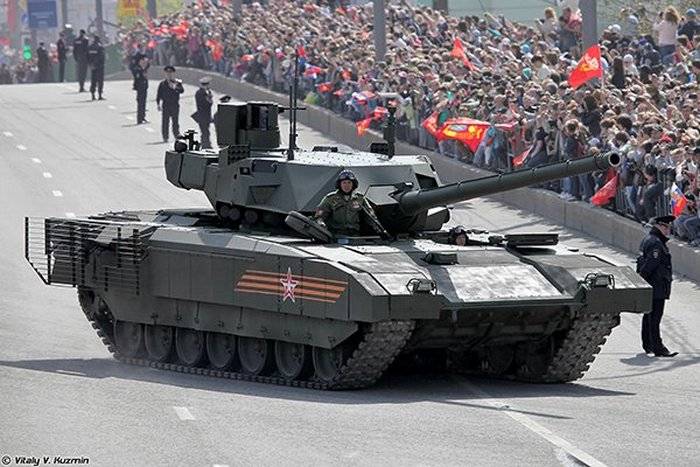 Recall that one of the goals of equipping the "Almaty" with an uninhabited tower was just concern for the safety of tank crews. The turret is the first target for anti-tank weapons. A successful hit of a guided missile or projectile causes a detonation of the ammunition, which guarantees the death of the tank with the crew.
Having placed the crew in an isolated armored capsule in a tank hull, the developers of "Almaty" gave him an extra chance for survival. However, it is not so simple to hit the T-14 in the tower either: the defense of the tank is organized in several echelons with the use of active and dynamic defense. Especially for the "Armata" created a new composite armor.
Serial production of T-14 will begin in 2019, now the machine is being tested in the army. In the future, a tank-robot will be created on the basis of "Almaty",
WG-Force