The US Army has issued a request for proposals for the supply of BBM under the Mobile Protected Firepower Program (MPF, Mobile Protected Firepower), reports
TSAMTO
with reference to Jane's Defense Weekly.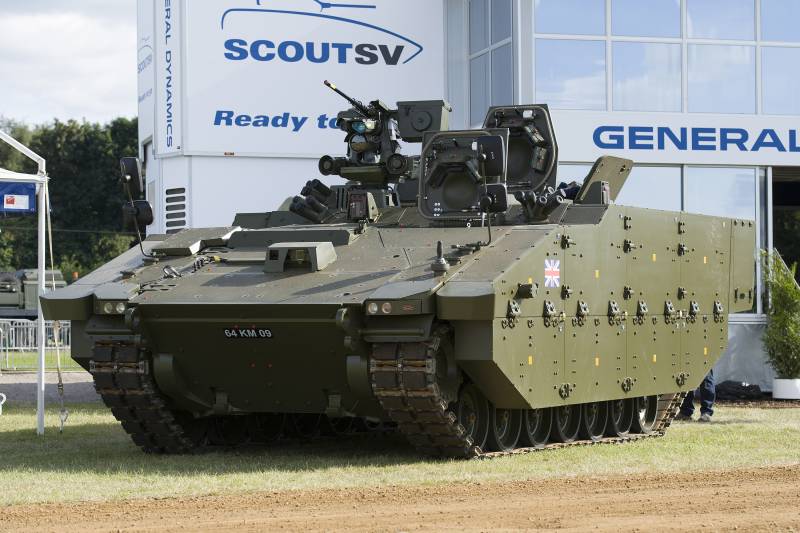 It is assumed that the armored vehicle MPF will be a light tank weighing 25-35 t, equipped with a 105-mm gun. In addition, the possibility of transporting two MPF armored vehicles aboard the Globmaster-17 BTA C-3 aircraft was put forward as one of the main requirements.
According to the request, the proposals on vehicles should provide "high security, range, protection against cyber threats, direct fire with high accuracy during the invasion operations". They should be used "in conjunction with GMV multi-purpose all-terrain vehicles and LRV light reconnaissance vehicles."
In total, it is planned to purchase 504 MPF armored vehicles, which will be used at the brigade level and below.
Interested companies must submit their proposals to 1 March 2018.
The US Army Command is supposed to receive MPF samples via 14 months after signing the contract.
As expected, BAE Systems and General Dynamics Land Systems (GDLS) will participate in the MPF competition.
"BAE Systems can offer the M8 AGS (Armored Gun System) armored artillery system, and GLDS has a Griffin medium tracked vehicle demonstrator. The design of the latter uses tower elements and a 120-mm main battle gun
tank
M1A1 / M1A2 "Abrams", as well as the armored vehicle "Ajax", "the material says.