The Israeli Defense Ministry announced the completion of tests of the missile defense system "Iron Dome" ("Kipat Barzel") sea-based, reports
bmpd
.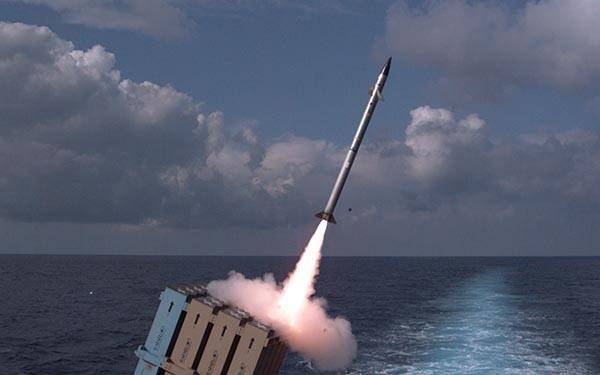 The tests were carried out by the military in collaboration with the specialists of the company "Raphael".
"A series of tests lasted several days. In the course of them, various scenarios for intercepting 122-mm Grad rockets launched from the MLRS against sea targets were tested. The Adir radar (EL / M-2248 MF-STAR) of the Saar-5 corvette tracked targets, then they were intercepted by Tamir interceptor missiles, "the article says.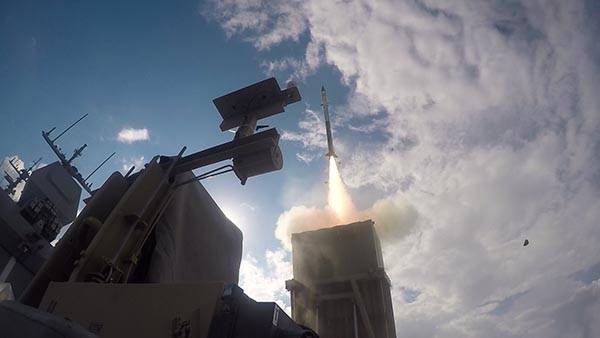 The first launch of the "Iron Dome" on board the corvette was carried out back in February 2016 and already then was successful. It is noted that in the course of the last tests "all the goals, both the main and secondary ones, were achieved."
According to the resource, the new system is called "Tamir-Adir", or "Sea Iron Dome" ("Kipat Barzel Yamit") or "Sea Dome" ("Kipa Yamit").
The main goal of the system is the protection of Israeli marine energy infrastructures.
It is reported that at present, "there are two gas production platforms in Israel, a third will open in 2019, and a liquefied gas tanker is also located off the coast."
Today, about 60% of Israel's electricity is generated on natural gas, and in the future this volume will increase to 70-75%. In 2014, during Operation Mighty Cliff, Hamas militants had already attempted to hit the platforms with MLRS fire.