The Turkish aircraft building association Turkish Aerospace Industries (TAI) and the Turkish government reached an agreement on the implementation of a program to create a national jet training and combat trainer aircraft under the symbol Hurjet, reports
bmpd
with reference to Defense News.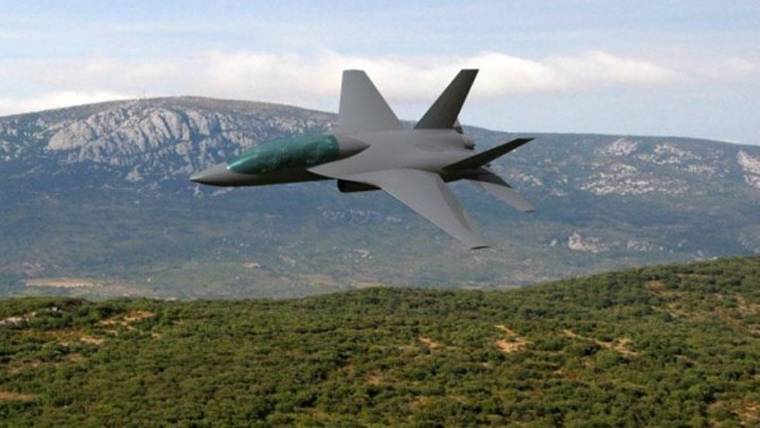 One of the images of the possible appearance of the Hurjet aircraft.
"Proposals for the development of Turkish jet fusion under the symbol Hurjet have been circulating with the TAI for several years. In August, 2017, the TAI Board of Directors approved the launch of the program for this aircraft. Now, after government approval, a six-month preliminary design phase of this aircraft should be launched to determine the appearance of the car, "the material says.
It is expected that the first prototype of the aircraft will take to the air in 2022 year. At the same time, it has not yet been determined how many jet engines a machine will have (one or two).
Earlier it was reported that the preliminary design Hurjet TTX included the maximum speed in Mach 1,2 (which looks doubtful), the practical ceiling in 45 thousand feet (13800 m) and the combat load mass in the combat version up to 3 tons.
The design plan also included the use of X-NUMX-x engines of the AI-2 family developed by the Ukrainian GP Ivchenko-Progress, with the organization of their licensed production in Turkey.
"However, it is still unclear how the advance design will be related to the aircraft that is actually being developed," the newspaper notes.