Ukraine has created a new armored personnel carrier that complies with NATO standards, President Petro Poroshenko said on Tuesday.
The new Ukrainian BTR-4MB1 is a super-powered military vehicle, upgraded according to the latest trends of NATO armored vehicles.
- he wrote in
Facebook
. The armored personnel carrier was created by the specialists of the Kharkov Design Bureau named. Morozov, which is part of the state concern "Ukroboronprom".
According to Poroshenko, the BTR-4МВ1 is enhanced with an optical-electronic sight with a powerful thermal imager and a high-precision digital firing system.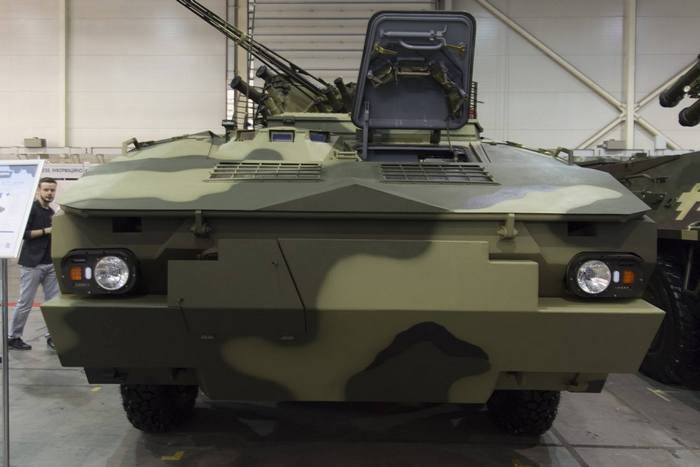 The crew is able to destroy the enemy at the maximum range
weapons
, at night and in difficult weather conditions
- added the head of state.
According to the Ukroboronprom, the new armored vehicle can carry up to seven military men, and the crew consists of three people - the driver, the commander and the gunner. The BTR is equipped with an American automatic transmission that allows you to comfortably maneuver, and several video cameras provide all-round visibility.
The new combat vehicle was created on the basis of the BTR-4, which is used by the Ukrainian military in the force operation zone in the Donbas. The designers refined the frontal part of the BTR and made other changes in accordance with the latest trends in the development of NATO armored vehicles. In particular, the developers used the modular design of body armor and made extensive use of spaced armor, which allows them to quickly replace elements of the upper layer of armor in the field. At the same time, according to experts, increasing the security of the BTR led to an increase in its mass by two to three tons to 24-25 tons.