Ukraine can take place as a state only with Russia, reports
RIA News
statement by Federation Council member Franz Klintsevich.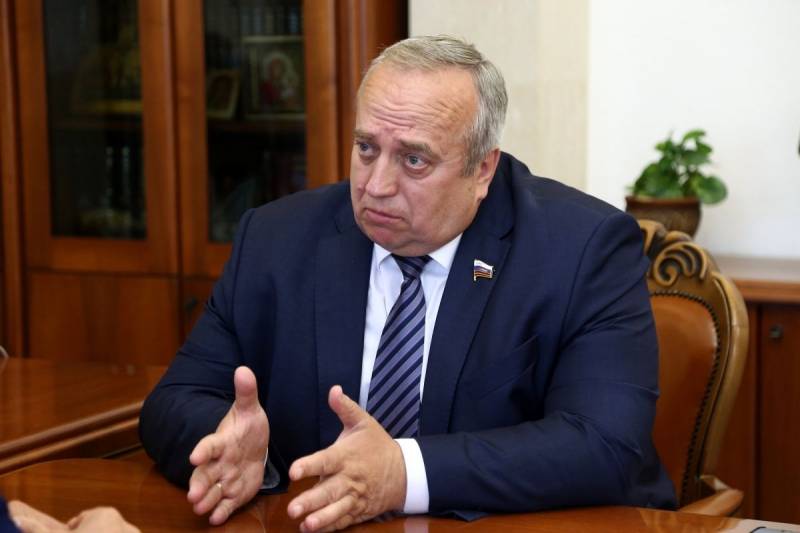 On the eve of the Secretary General of the Council of Europe (CoE), Thorbjørn Jagland, said in an interview with the Financial Times newspaper that Russia's withdrawal from the CoE would be a negative step, since the country's membership in the organization is important for Russians. Later, the head of the Ukrainian delegation to the PACE, Vladimir Aryev, said that in this way Jagland openly supported the return of Russia to the Assembly. According to him, if this happens, the Ukrainian delegation to the PACE "has nothing more to do, because from that moment all the resolutions of the Assembly will lose their meaning due to self-destruction."
Nothing new. Ukraine again became like the character of the old Soviet cartoon "And Baba Yaga is against!"
wrote Klintsevich on Facebook.
According to him, over the last 3 of the year, Kiev's system position has become "stupid, senseless opposition to any attempts to improve the political situation in Europe, to make it more predictable and safe, which is impossible in principle without active involvement of Russia in this process".
The senator noted that "the statement by the Foreign Ministry of Ukraine against the return of Russia to the Council of Europe is a continuation of the same disastrous line for Ukraine itself."
In the end, Kiev must understand that no one needs Ukraine in Europe, and under certain circumstances it will be literally swallowed. All
historical
and geopolitical factors cry out that Ukraine can take place as a state only together with Russia,
concluded Klintsevich.