The Vostochny launch site launched the Soyuz-2.1b rocket with the Meteor-M hydrometeorological satellite No.2-1, the Baumanets-2 student apparatus and 17 by foreign nanosatellites.
There is a lift contact (a command denoting "tearing off" from the launch complex)
- said the announcer at the launch pad.
Later, the launch commentator reported that the Fregat upper stage was separated from the rocket.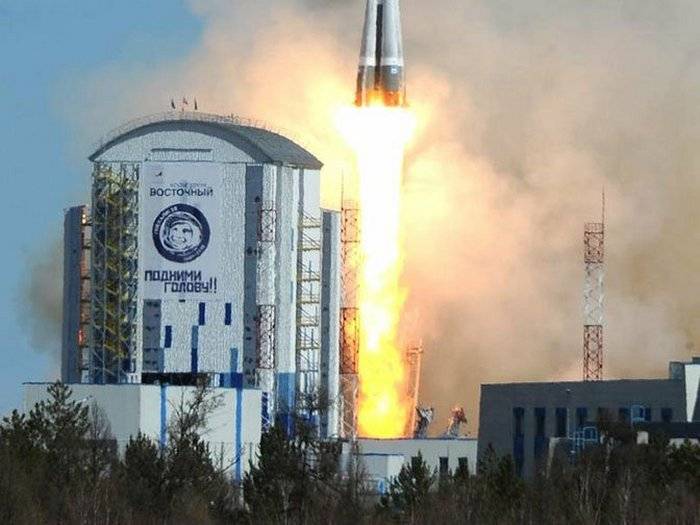 The objectives of "Meteor" - climate monitoring and weather forecast. Satellite data will help determine the temperature at the surface of the seas, the distribution of humidity in the atmosphere. Its exit to the calculated orbit altitude 825,5 kilometer is planned for 9: 42 Moscow time.
18 of small spacecraft from different countries, including Baumanets-2 (Russia), LEO Vantage (Canada), AISSat-W (Norway), IDEA, will go to Soyuz in orbit on Soyuz as an associated load along with Meteor. (Japan). Also, SEAM (Sweden) satellites, two Landmapper-BC (USA), 10 satellites LEMUR (USA) and D-Star One (Germany) will be launched into space.
The first launch from the spaceport took place in April last year. Then the Soyuz-2.1 rocket with the Volga launch unit delivered the Aist-2D spacecraft, the Mikhailo Lomonosov MSU research satellite, and the SamSat-218D nanosatellite, into orbit, reports
RIA News
.