Argentine Corvette Robinson with Russian experts on board went to the search area for the missing submarine "San Juan", reports
RIA News
.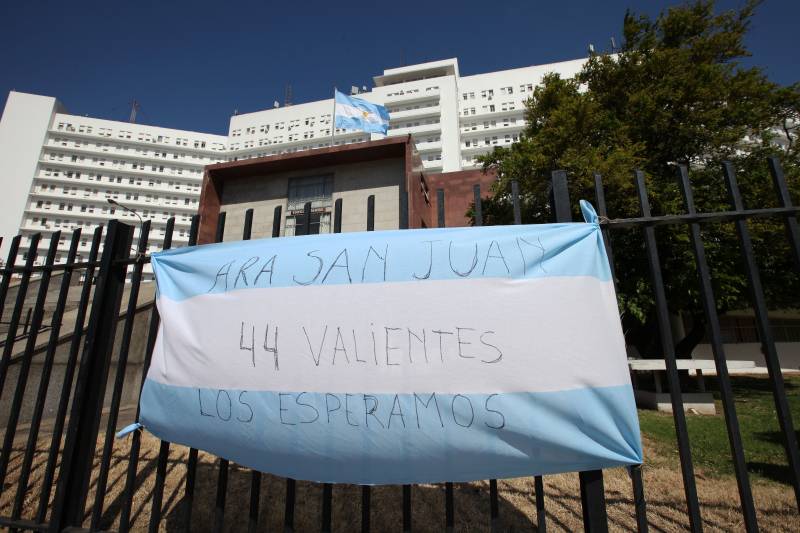 The ship went out to sea from the port of Comodoro-Rivadavia port.
The group included the commander and operators of the underwater vehicle "Panther plus", deep-sea divers and a diving doctor. The squad was headed by the head of the Scientific Research Institute for Rescue and Underwater Technologies of the Military Training and Scientific Center of the Navy, Sergey Bashmakov,
reports the agency from the scene.
Norwegian ship Sophie Siem also went on the search for a submarine.
Recall, the Argentine diesel-electric submarine San Juan stopped communicating on November 15 at the transition from the Ushuaia naval base to Mar del Plata. At the time of the last communication session, the 44 man was on board. Earlier, the representative of the Navy Enrique Balbi said a single explosion, which may be associated with the disappearance of the submarine.