Former commander of the Russian grouping in Syria, Colonel-General Alexander Zhuravlyov was appointed commander of the troops of the Eastern Military District, having received the standard from Deputy Defense Minister Dmitry Bulgakov, reports
press office
military department.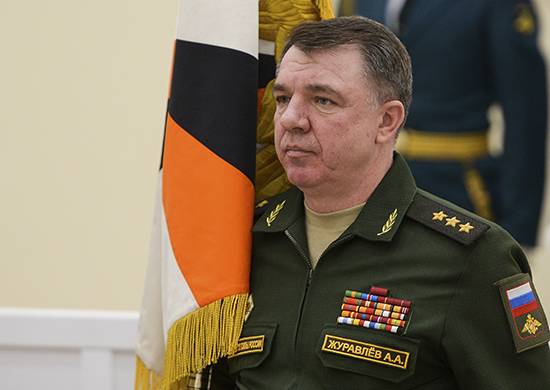 The corresponding presidential decree was signed on November 22.
He achieved success at all the commissioned sites. Deep, special knowledge, innovative thinking, possession of modern methods of command and control of the troops allowed him, commanding a group of troops in the Syrian Arab Republic, to achieve significant success in the fight against international terrorism and to transfer his military experience to the leadership of the Syrian armed forces,
said Bulgakov at the standard ceremony.
"Alexander Alexandrovich Zhuravlev was born in 1965 in the village of Golyshmanovo, Tyumen Region. In service in the Armed Forces since 1982. In 1986 he graduated from the Chelyabinsk Higher
tank
command school, in 1996 the Military Academy of Armored Forces, in 2008 the Military Academy of the General Staff. In 2016, he commanded a group of the Russian Armed Forces in Syria. Since January 2017, the deputy chief of the General Staff of the Armed Forces, "the report said.
By the same decree, Lieutenant-General Lapin Alexander Pavlovich was appointed commander of the troops of the Central Military District.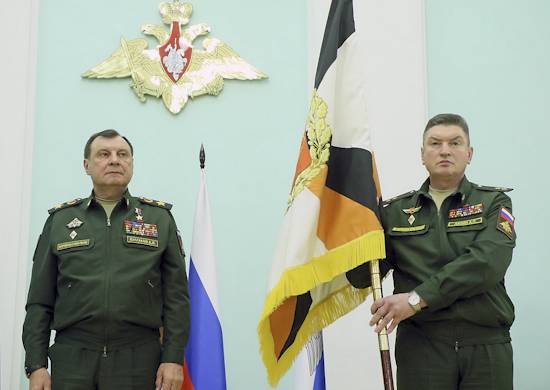 According to Bulgakov, the new commander is an experienced leader and skillful organizer, with experience in leading troops, as well as the practical use of interspecific formations.
Heading the headquarters of the Eastern Military District, a military educational research center of the ground forces, showed his best qualities as a leader. High moral and professional qualities allowed him to successfully command two operational groups in certain areas, and then fulfill the duties of the head of the force grouping in the Syrian Arab Republic,
added the deputy minister.
Alexander Pavlovich Lapin was born in Kazan in 1964 year. He graduated from the Kazan Higher Tank Command School, the Military Academy of Armored Forces, the Military Academy of the General Staff. Passed all the command positions. Prior to his appointment, he headed the All-Arms Academy of the Armed Forces of the Russian Federation, told the press service.