US military spokeswoman Michel Baldanza complained about the "unsafe" interception by the Russian Su-30 of the American P-8 Poseidon reconnaissance aircraft over the Black Sea on Saturday, CNN reported.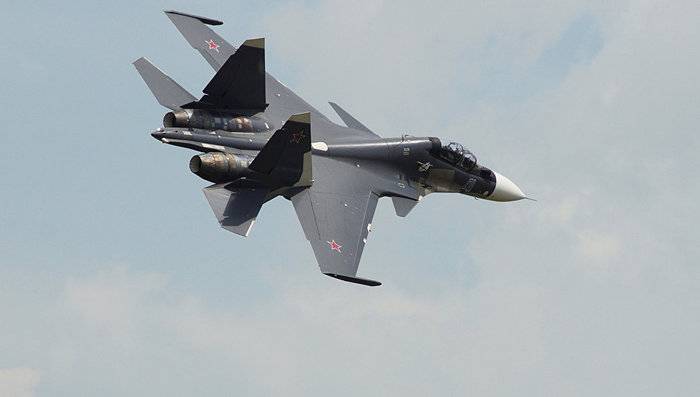 American aircraft operated in international airspace and did nothing to provoke such actions by the Russian side.
She said to the TV channel, calling such actions "unsafe."
This is not the first accusation of Russian pilots by the United States of "unsafe" interceptions. Russian Aerospace Forces regularly escort and intercept NATO aircraft. The Ministry of Defense publishes weekly reports, which indicate statistics on foreign aircraft found at the state border.
At the moment, the Ministry of Defense of the Russian Federation did not comment on this "incident"
Boeing P-8 Poseidon - consisting in service with the US Navy patrol anti-submarine aircraft designed to detect and destroy enemy submarines, as well as to participate in anti-ship and rescue operations.