Kiev journalist Andrei Tsapliyenko said that residents of the Donetsk settlements of Gladosovo and Travneve taken under the control of the Armed Forces of Ukraine (APU) are hostile to the Ukrainian military. About this Tsapliyenko wrote on his page on Facebook.
The villages of Travnevoe and Gladosovo returned to Ukraine. Two small pieces of Donbass land is no longer a "gray zone". The day before yesterday, there were rubles here.
- noted Tsapliyenko. According to him, the seizure of these settlements has become the biggest success of the Ukrainian army since the end of 2014.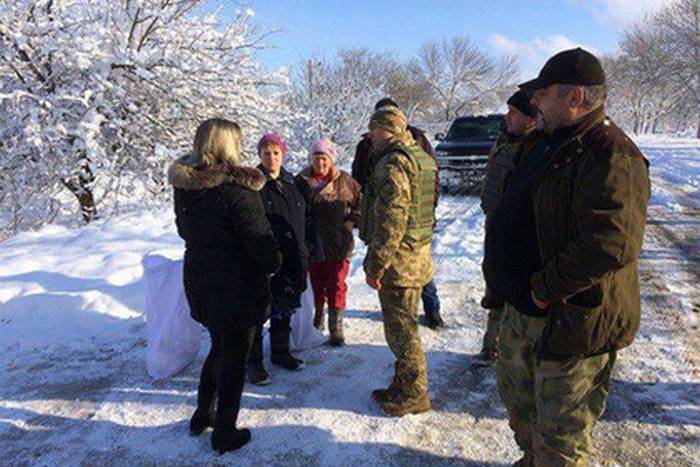 The residents of Gladosovo 23 November appealed to the deputy head of the OSCE special monitoring mission Alexander Hugu with a request to return them back to the self-proclaimed Donetsk People's Republic.
In a letter, they called the actions of the Armed Forces of Ukraine perfidious:
Many residents of the village were arrested and taken away in an unknown direction. We urge you as a guarantor of the observance of the Minsk agreements to come to our village and fix the outrage of the Ukrainian authorities. And also to fix the status of our village, according to the will of the residents, as the territory of the Donetsk People's Republic
The Ukrainian military occupied Gladosovo and Travnevoe on the night of November 22. The operation involved military personnel of the 54-th separate mechanized brigade of the Armed Forces of Ukraine and fighters of the Aydar battalion. Localities were in the so-called gray zone separating the positions of the security forces and the militia, reports "Lenta.ru"